SINGAPORE, 31 January 2023: Balcony Media Group is repping Ambassador Cruise, which homeports in the UNESCO World Heritage Halong Bay, and Viet Deli, a leading F&B group in Vietnam with restaurants in Hanoi, Hoi An and Nha Trang.
Since launching its first vessel in 2021, Ambassador Cruise has offered Halong Bay cruises visiting Sung Sot Cave, Titov Island and Luon Cave.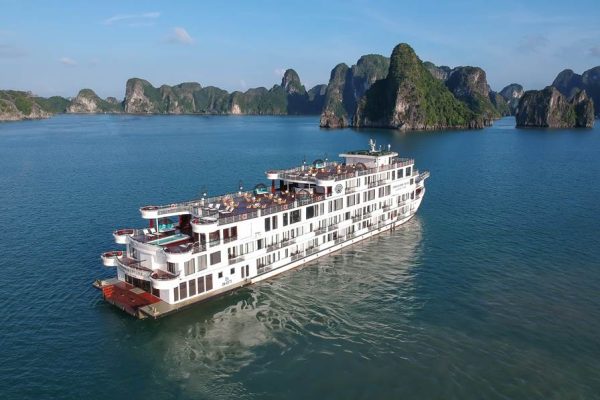 The multi-deck boat features cabins, sun decks, restaurants, bars, outdoor jacuzzis and entertainment areas. The 1200-ton steel craft measures 96 metres long, 13.9 metres wide, and 13 metres high, making it the largest overnight cruise vessel to ply Halong Bay's waters. It has 46 cabins in five categories, including three suite options – standard, captain and presidential. Day cruises have a capacity of 500 guests.
A three-day/two-night cruise in a standard cabin has a starting price of USD 365 per person. A popular day trip (out at 0700 and back at 1600) has a price tag of USD 112. The Ambassador Cruise II celebrates its official grand opening on 10 February 2023.
A round-trip shuttle bus links Hanoi with Halong Bay via an expressway that opened in 2018, cutting the transfer time between the destinations in half to two hours.
Viet Deli's famed restaurants offer traditional Vietnamese cuisine and fusion cuisine, including 'Home Moc' in Hanoi, 'Home Hoi An' in Hoi An, and 'Ngon Gallery' in Nha Trang.