SINGAPORE, 31 January 2023: Asia Pacific's barefoot travel show, Further East, will return to Seminyak, Bali, from 6 to 9 November 2023 for its fourth edition.
Retaining the theme "New Horizons", the four-day festival unites APAC- focused brands, global buyers and media to reimagine the future of luxury travel.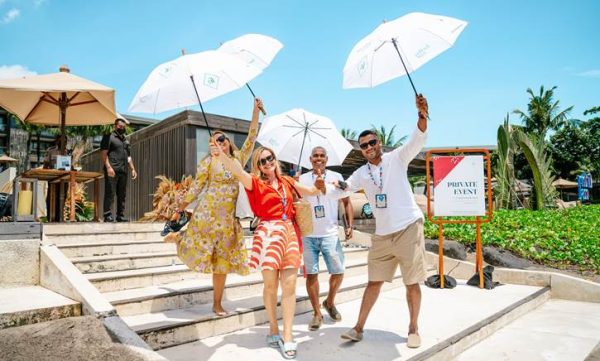 Organised by This is Beyond, curators of travel events such as PURE Life Experiences, LE Miami, and We Are Africa, the Further East 2023 event is now open for bookings.
For its reboot last year, Further East was staged successfully with 450 delegates comprising 150 brand representations, around 140 buyers and 20 media despite challenges in air connectivity and travel costs.
The geographic composition of buyers was 30% from APAC and 70% from North America (including Canada), Latin America and Europe, all of whom are specialists in designing Asian Pacific travel experiences.
"Our theme for Further East, New Horizons, signals our hope to create an inspired community of innovators with a conscience, who will bring a new dawn for the luxury travel industry," said This is Beyond CEO and founder Serge Dive. "Bali remains our home for Further East because it is the perfect venue for barefoot business and pool-side networking.
After a year of tourism recovery and stabilised flights, the guest list for Further East 2023 has grown to 200 exhibitors.
For more details about Further East 2023, visit www.furthereast.com or email: [email protected].