SINGAPORE, 8 February 2023: Klook, a leading travel and experiences platform in Asia, announced Tuesday two milestone partnerships with Vietnam's biggest attraction players, Sun World and VinWonders.
Both partnerships will include digital marketing initiatives, promotional content and campaigns to increase awareness of the destination's unique offerings and hidden gems and position Vietnam as a top destination for international travellers.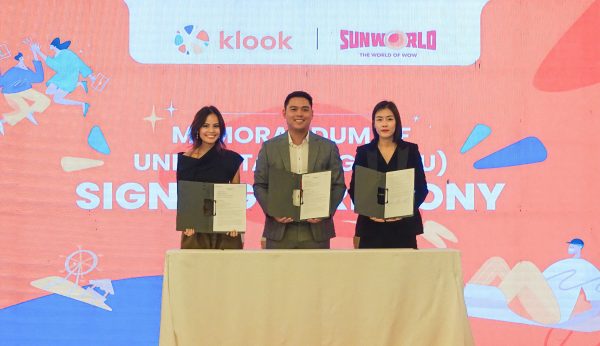 Based on Klook's internal data, Vietnam recorded exponential growth in demand in 2022, surpassing pre-covid levels for markets such as Singapore (+50%) and India (+260%). With Vietnam expecting to welcome 8M international travellers in 2023, these strategic partnerships will play a key role in driving international travellers to Vietnam and enable Sun World and VinWonders to capitalise on this rising demand.
Sun World
The 2023 partnership aims to accelerate the recovery of inbound travel to Vietnam by encouraging free and independent (FIT) travellers in key inbound markets, namely South Korea, Singapore, Thailand, Malaysia, Taiwan, and India, to discover the beauty of Vietnam and booking the best local experiences
The partnership includes digital marketing campaigns and developing promotional content on Vietnam and Sun World attractions
Klook is the first OTA to partner with Sun World on a regional integrated marketing campaign of this scale
VinWonders
The partnership runs from March 2023 to May 2023 and aims
aims to accelerate the recovery of travel to Vietnam by driving awareness for both Vietnam and VinWonders attractions among free and independent travellers (FIT) in South Korea and India
Klook is the first OTA to partner with VinWonders on such inbound marketing initiatives.
Klook general manager Philippines, Thailand & Vietnam Michelle Ho said: "Despite the current macroeconomic conditions, travel is still top of mind for consumers, and Vietnam continues to be a fan favourite. We are confident that we will see strong growth in the market for 2023 as travel comes back stronger than ever before."