BANGKOK, 8 November 2023: Thailand tour specialist Tripseed names new team members and sets ambitious growth targets as it continues to evolve as one of Thailand's most promising destination management companies.
Earlier this week, Tripseed confirmed Kulkanya Weerathumrongkul (Song), Aunyakul Satitsilathum (Mi), Wasina Rukvichai (Mind), and Ploynaphas Wittaya (Earn) join the company as 'Tailor-made Trip Specialists' and 'Journey Fulfilment Specialists'.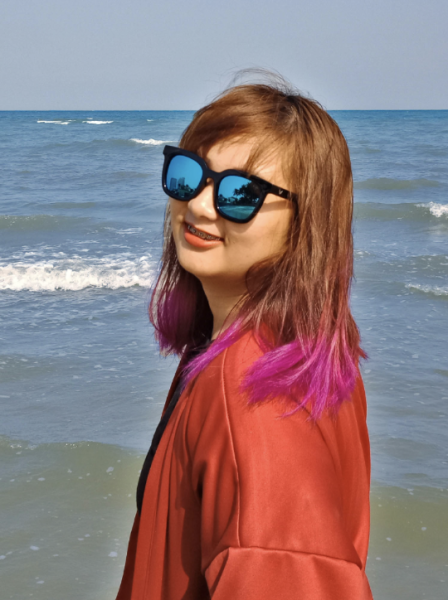 Commenting on the appointments, company founder Ewan Cluckie said the new team members would deliver a "wealth of experience, passion, and expertise to our team, ensuring that we continue to provide exceptional service to our clients."
Growth Targets
Tripseed has undergone significant growth since launching during the pandemic and global travel shutdown in May 2021, transitioning from a bootstrapped startup to achieving over USD1 million in annual revenue.
"Our success is attributed to our unwavering commitment to deliver exceptional travel experiences. These experiences align with our dedication to creating a more ethical and sustainable DMC sector in Thailand. A key driver is also our dedication to prioritising long-term strategic growth over short-term wins and focusing on our vision, mission, values and purpose instead of looking solely at the bottom-line figures," said Cluckie
Cluckie acknowledges the cost-of-living crises affecting source markets in the UK and Europe are impacting some parts of the travel industry. In response, the company sets a measured growth target for the next 12 to 18 months.
"We anticipate a slight decrease in our growth rate compared to our previous trajectory, which saw us expand more than fourfold annually. We project our next year of growth to range between two and four times as we remain dedicated to sustainable and resilient growth while adapting to the evolving travel landscape."
Tripseed is a ground operator and tailor-made holiday specialist based in Thailand. It was founded in 2021 by three veterans of destination management in Asia, with over two decades of combined experience designing and operating travel for some of the world's leading travel agents and tour operators.
On expanding beyond its core Thailand speciality, Cluckie affirms the company remains primarily an inbound operator for the travel trade, delivering specialised travel content that explores Thailand's vast range of travel experiences, many of which are classified as hidden gems.
"Our primary source markets markets at this time are the UK, German-speaking markets in Europe, and the US. We operate a business-to-business model servicing outbound travel trade partners worldwide who are sending clients to Thailand.'
Tripseed's founders comprise Ewan Cluckie (30% equity), Narissara Wongmahawan (Nat) (30% equity) and Suphawadi Cluckie nee. Muangtaeng (June) (40% equity).
Cluckie is also the Director of Growth, overseeing all partnerships, marketing and technology. Nat is the Director of Purpose overseeing team oversees operations, HR, and accounting, while June and her team oversee all enquiries, bookings and reservations.
For more information, visit https://www.tripseed.com