BANGKOK, 9 November 2023: After 66 years, Diethelm Travel has rebranded, adopting a new commercial identity, 'DTH Travel', and a revamped website introduced during the World Travel Market in London this week.
The 66-year-old travel firm is the longest surviving destination management company registered in Thailand, originally 100% owned by the Diethelm Group family in Switzerland.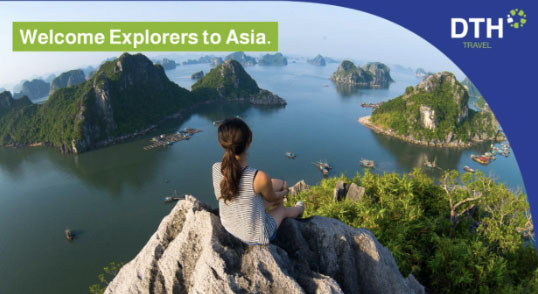 Today, it is owned by three shareholders, each holding a third of the shares: Stephan Roamer, Thomas Maurer and Gonpo Tsering. The company's network selling travel content to global tour operators spreads across 13 Asian countries.
In a newsletter statement sent to tour wholesalers worldwide, the company noted the "rebrand signals our new forward-thinking ethos while honouring our legacy, expertise, and the rich history we've built with you."
The company's career in handling inbound tourism started in April 1957 when Swissair appointed the company as its first authorised travel agency in Thailand accredited by IATA. The Swissair contract led Diethelm into the travel business under the original branding of "Diethelm Travel Office".
Check the link to visit the new website: DTH