HONG KONG, 26 September 2023: Resorts World Cruises commenced its maiden voyage on Sunday from Hong Kong to Sanya onboard the Resorts World One cruise ship.
It marked the start of the two and three-night Sanya cruises from Hong Kong, which depart twice weekly on Wednesdays and Sundays, respectively, every fortnight. With cruise fares starting at HKD1,200 per guest based on twin sharing, vacationers can hop on a Resorts World One cruise with ease to one of Hainan's best go-to destinations. Sanya is renowned for its spectacular stretches of coastlines, picturesque sceneries, unique seafood delicacies, and rich culture that keep travellers coming back.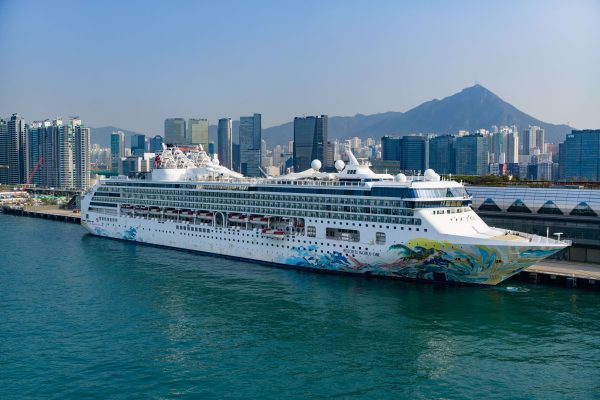 In conjunction with the Resorts World One inaugural sailing to Sanya, a special celebratory event was held on the ship before she departed from Hong Kong last Sunday. Signalling the start of her cruises to Sanya, the official ceremony was attended and officiated by Li Zhongguang, deputy director-general department of tourism, culture, radio, television and sports of Hainan, together with Hong Kong's secretary for culture, sports and tourism (Acting) bureau, Lau Chun JP. They were joined by Michael Goh, president of Resorts World Cruises.
"Today's inaugural sailing from Hong Kong to Sanya marks a new chapter for our company and our ship as we continue to innovate new itineraries with popular destinations that will boost the regional tourism sector and provide exciting choices for travellers. On behalf of Resorts World Cruises, we thank the Governor of Hainan, Sanya Tourism Board and Hong Kong Culture, Sports and Tourism for their presence and support today," said Mr. Michael Goh, President of Resorts World Cruises.
With Hong Kong's highly connected network of flights, land and high-speed transportation, sea and ferry links with Mainland China and internationally, overseas travellers and mainland Chinese residents, especially from the Greater Bay Area, will have easy access to board the Resorts World One. International travellers from countries that are listed under Hainan's "59 Visa Free Entry Eligible Countries" do not need to apply for a Chinese visa when cruising from Hong Kong to Sanya, subject to terms and conditions. Besides that, vacationers can also expand their holiday experience to stay and explore Hong Kong pre and post-cruise, enjoying the best of both worlds in Hong Kong and Sanya, famous duty-free hubs.