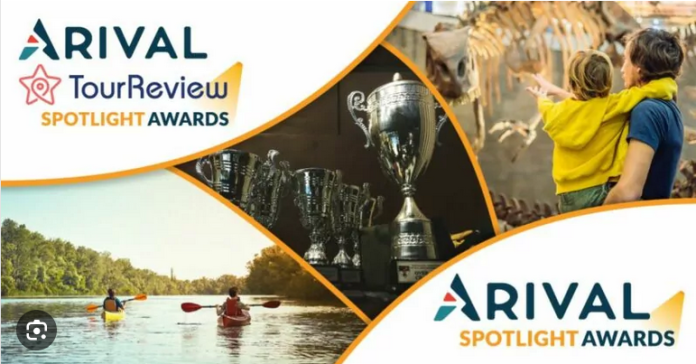 SINGAPORE, 26 September 2023: Arival, a global leader in the tours and activities industry, and TourReview, an online reputation management platform for operators of tours, activities and attractions, have announced the finalists for their first ever Arival and TourReview Spotlight Awards.
The launch comes ahead of the Arival 360 event in Orlando from 9 to 12 October, which will see hundreds of leaders from the industry gather to address the emerging trends shaping the experiences sector.
The Arival and TourReview Spotlight Awards spotlight the in-destination companies that are going above and beyond for their customers. Powered by TourReview's Business Intelligence and AI platform, finalists are selected based on data aggregated from millions of customer reviews across seven major online travel agencies (OTAs) and websites, including Expedia, GetYourGuide, Google, Klook, Tiqets, Tripadvisor (excluding duplicate reviews also on Viator), and Viator. The platform then produces an independent and impartial data analysis highlighting top-rated companies.
"It's fantastic to see so many companies across the industry consistently wowing their customers," said Arival CEO and co-founder Douglas Quinby. "Tours and experience companies have a unique opportunity to get close to their customers, giving them experiences that they'll remember for years to come; it's clear that so many brands are investing the time and care in understanding what their customers really want. I'm proud that we can give these companies a new platform that recognises their outstanding contribution to the industry."
The awards are split into the following five categories, which are each further broken down into small, medium and large-sized operators:
Sightseeing Tours
Culinary Tours & Experiences (all food and drink experiences)
Adventure Tours & Activities
Visitor Attractions (amusement parks, museums, observation decks, landmarks and monuments, zoos and aquariums)
Day Tours & Excursions
The winners will be announced during a special Happy Hour event at the Arival TourReview Spotlight Awards Ceremony at Arival 360 | Orlando, on 10 October 2023.