SINGAPORE, 18 September 2023: Norwegian Cruise Line (NCL), the innovator in global cruise travel, has released a series of immersive, destination-rich itineraries for its 2024/25 season in the region. Highlighting this exciting lineup is a 12-day cruise aboard the spectacularly furbished Norwegian Spirit, which will sail from Manila, Philippines and include a stop in Hong Kong for the first time in four years.
The collection also includes a range of itineraries suitable for traveller preferences, including those who prefer longer, more immersive experiences. This season also signals Norwegian Sun's first foray into the region.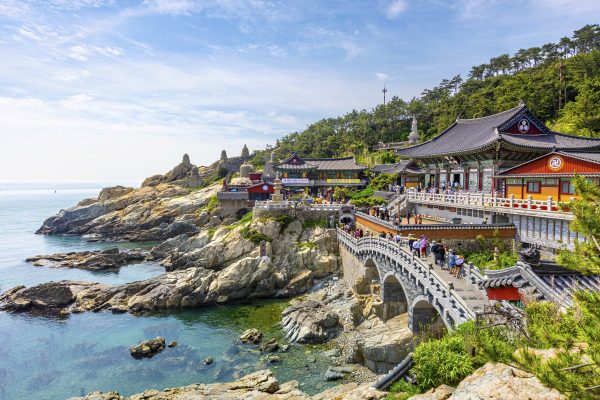 "Having more ships and an expanded selection of itineraries in Southeast Asia underscores NCL's firm commitment to this region as a source market and destination. Cruising is the ideal way to explore the range of fascinating destinations and immersive shore excursions on offer without having to pack and unpack constantly," said Ben Angell, Vice President and Managing Director, NCL APAC. "We know Southeast Asia is a popular choice for local travellers, and we are excited to expand our options in this market for those who prefer to cruise close to home, especially as we make our much-anticipated return to the vibrant destination of Hong Kong."
Norwegian Spirit
Norwegian Spirit's eight-month 2024/25 Asia season will offer 14 itineraries sailing from five departure ports, including Manila, Singapore, Taipei, Tokyo, and Seoul from September 2024 to April 2025.
Norwegian Spirit's new port-rich itineraries with minimal sea days and engaging Go Local shore excursions ensure guests can enjoy the country's delectable cuisine, ancient history, dramatic scenery, and vibrant culture in multiple destinations during each captivating cruise.
Southeast Asia highlight voyages on Norwegian Spirit, hand-picked by Ben Angell:
12-day Asia from Manila, Philippines to Taipei (Keelung), Taiwan
Departing the lively capital of Manila on 10 December 2024, this inspiring itinerary visits 11 ports in 12 days and includes overnight stays in cities like Shanghai and Hong Kong. Highlights include the magnificent attractions of Shanghai, including the renowned Shanghai Museum and the priceless white jade Buddha; the scenic Naminouegu Shrine and expansive Shuri Castle Park in Naha, Japan, or an overnight exploration of the temples and street markets in the modern city of Hong Kong.
14-day Asia from Taipei (Keelung), Taiwan to Singapore
Departing 22 December 2024, this enthralling voyage captures the true essence of Southeast Asia and its unique blend of ancient and contemporary cultures. The adventure begins in Hualien, where guests can immerse themselves in the beauty of Taroko National Park and the scenic gorge by the Liwu River. Guests will also discover paradise on the iconic white-sand beaches of Boracay Island, indulging in the serene waters. For history enthusiasts, tour the intricate Cu Chi Tunnels underground or explore the vibrant cityscape of Ho Chi Minh City (Phu My), Vietnam, above ground.
Norwegian Sun
Norwegian Sun's six-month Asia Pacific season will include twelve itineraries between October 2024 and April 2025 – four of which have never been offered before, including departures from Melbourne for the first time. Departure ports include Melbourne, Sydney, Auckland, Honolulu and Papeete, with itineraries showcasing the sublime scenery of French Polynesia, Australia, New Zealand and Asia.
Southeast Asia highlight voyages on Norwegian Sun, hand-picked by Ben Angell:
11-day Asia from Bali (Benoa), Indonesia to Singapore
My top pick would be this incredible itinerary, offering the perfect tropical paradise experience and the opportunity to cruise Southeast Asia on our renovated Norwegian Sun. Starting in Celukan Bawang, guests will have the chance to uncover Bali's northern shoreline, a sun-soaked paradise adorned with black and white sandy beaches, all set against a backdrop of lush forests with cascading waterfalls. In Port Klang, experience a panoramic view of Malaysia's capital from the observation deck of Kuala Lumpur Tower and the essence of Kuala Lumpur's nickname, the Garden City, by touring its vibrant gardens and parks. Top it all off by immersing yourself in the vibrant and bustling atmosphere of Ho Chi Minh City (Phu My).
15-day Asia from Singapore to Doha, Qatar
Setting sail from Singapore on 28 March 2025, this immersive, unique cruise combines spectacular ports in Abu Dhabi, Mumbai and Phuket. Highlights include relaxing on Thailand's most popular beaches, delving into the rich culture of Phuket's historic Buddhist temples, browsing the history of Mumbai's Dr Bhau Daji Lad Mumbai City Museum and the renowned Elephanta island, and exploring the sand dunes on Abu Dhabi's Al Khatim Desert in an off-road vehicle.
Click here to learn more about Norwegian Sun's cruises in 2024 and 2025.