BANGKOK, 25 May 2023: The annual Masala Wedding Fair, recognised as Thailand's largest and most popular Indian wedding exhibition, convene for its 10th edition from 10 to 11 June.
The two-day fair will be held at Bangkok Marriott Marquis Queen's Park, bringing together under one roof a diverse range of stakeholders involved in the Indian wedding industry.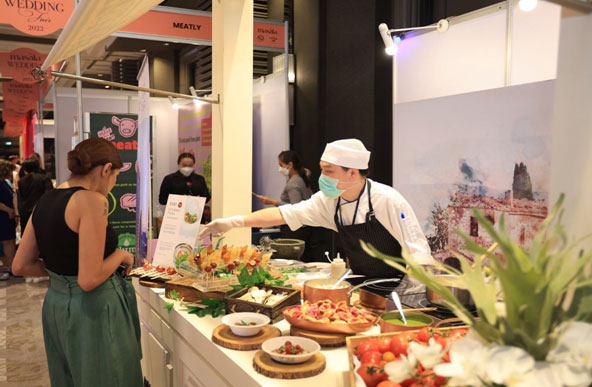 More than 100 booths representing companies will provide wedding fashion, jewellery, F&B venue and world-class content, making Thailand a leading wedding destination for Indian couples.
"In this post-pandemic landscape, it is projected that Indian visitors to Thailand, and specifically for Indian weddings, will only continue to rise," the fair's organisers forecast.
Like last year, the Masala Wedding Fair will be held at the Thai Chitlada Grand Ballroom at the Bangkok Marriott Marquis Queen's Park.
This year, the fair will focus on providing visitors with more choices than ever, including an ever-expanding F&B section populated with some of the biggest names in the industry from around the country.
Around 5,000 visitors, many of them wedding organisers, will mingle with over 100 local and international exhibitors.
Admission is free to the event. The fair is open from 1100 to 2000, 10 to 11 June.
Website: www.masalathai.com