KUALA LUMPUR, 20 March 2023: The Malaysian Association of Tour and Travel Agents declared the 52nd MATTA Fair a resounding success hosted for the first time at Kuala Lumpur's MITEC exhibition centre
According to the organisers, the show featured 1,420 exhibition booths occupying nine halls across 37,000 square metres with 222 participating organisations. They included 107 travel and tour agencies, 19 National Tourism Organisations, 13 State Tourism Offices, 37 hotels and resorts, seven theme parks, two cruise lines, six airlines, and 31 other travel-related services exhibitors.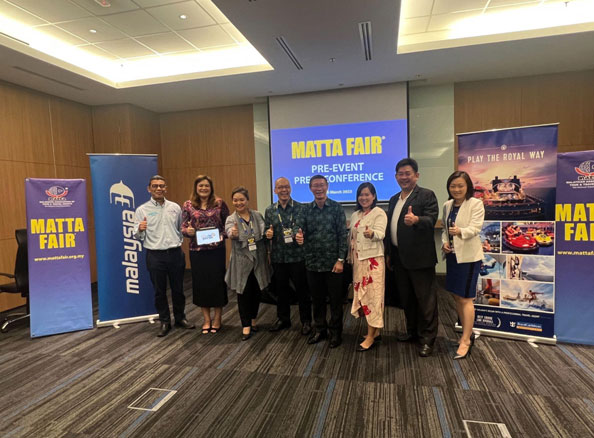 The MATTA Fair moved to the more spacious MITEC, which featured the latest state-of-the-art technology and facilities.
"MATTA defined new standards that paved the way for the MATTA Fair to realise its full potential as a truly-holistic consumer travel fair. The decision to move to the new venue resulted in the expansion and improvement of the MATTA Fair to a much higher level," said MATTA President Datuk Tan Kok Liang.
This year's MATTA Fair introduced an entirely new concept highlighting daily talk shows and a variety of multicultural performances from state and national tourist offices. They showcased their culture and raised awareness.
Key partners and sponsors:
Perak (Malaysia's Favourite Destination);
Malaysia Aviation Group (Official Airline Partner);
Saudi (New Destination);
Taiwan (Asia's Favourite Destination);
Royal Caribbean International (Cruise Partner);
Philippines (Gold Sponsor);
AmLeisure Media (Media Partner).
"The MATTA Fair is renowned for value-for-money travel packages, and this year was no different. Consumers were spoilt for choice," Tan concluded.