SINGAPORE, 14 March 2023: One of Yangon's iconic hotels, Sedona Yangon, owned by Keppel Land Ltd, has been sold for USD57.4 million to a little-known group called Spring Blossom Ventures Pte Ltd.
First reported in Nikkei Asia, the sale was confirmed by Keppel Corporation. The Singapore parent group said Keppel Land Ltd and its wholly-owned subsidiary Double Peak Holdings Ltd are divesting 100% of the share capital of Greenfield Development Pte Ltd to Spring Blossom Ventures Pte Ltd.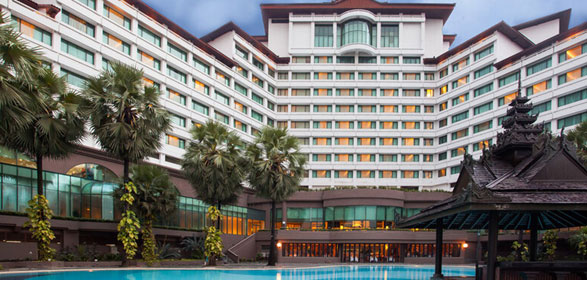 GDPL holds 100% of the issued share capital of Straits Greenfield Limited (SGL), which has the right to build and operate a hotel in Myanmar.
The divestment is expected to be completed by the first half of 2023, when GDPL and SGL will cease to be company subsidiaries. Spring Blossom will pay for the shares in three tranches.
According to the Nikkei Asia report, divestment will allow Sedona "to unlock capital which can be channelled toward new growth opportunities."
Sedona Yangon opened in Yangon in 1996 with 318 rooms making it the largest five-star property in Myanmar's commercial capital. By 2015 the property had extended with the addition of the 431-room Inya Wing. The property closed during Covid-19 and has not reopened for bookings so far. When it was still open, just before the Covid-19 lockdown, the hotel's website quoted a lead-in rate of USD95.