HO CHI MINH CITY, 15 March 2023: Vietjet revives routes to Hong Kong from Danang and Phu Quoc island in Vietnam with zero fares up for grabs until 16 March.
The zero-fare deal, which excludes taxes and fees, is valid for travel up to 20 May, and bookings must be made on the airline's website or mobile app.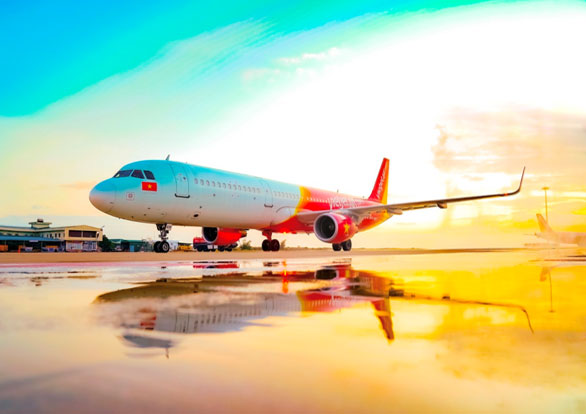 Vietjet is increasing flights on the trunk route between Ho Chi Minh City and Hong Kong and introducing flights to Hong Kong from Danang a coastal city in central Vietnam, and the popular holiday island of Phu Quoc during April.
On 27 April, the airline will introduce three weekly flights from Phu Quoc to Hong Kong every Tuesday, Thursday and Saturday.
The flight from Phu Quoc take off at 1335 and lands in Hong Kong at 1720. The return flight from Hong Kong to Phu Quoc will depart at 1820 and arrive in Phu Quoc at 2005. Hong Kong passengers flying to Phu Quoc enjoy visa exemption for a stay limited to just the island.
The Danang to Hong Kong route starts on 28 April with four weekly flights departing Danang at 1435 (Monday, Wednesday, Friday and Sunday) and landing in Hong Kong at 1720. The return flights depart Hong Kong at 1820 and arrive in Danang at1910.
Effective 26 March, flights from Ho Chi Minh City to Hong Kong will increase from four weekly to daily. Flights will depart at 1510 and land in Hong Kong at 1850. The return flights from Hong Kong to Ho Chi Minh City take off at 1950 and land in Ho Chi Minh City at 2130.
(Source: Vietjet)