SINGAPORE, 10 March 2023: Thriving colonialism in Asia in the form of preferential treatment of western, usually white male executives, is a commonly accepted practice in Asia, says former Pacific Asia Travel Association CEO Liz Ortiguera in a hard-hitting opinion column in Wednesday's Skift news edition.
Claiming colonialism has had a complex impact on Asian women's career progression, Ortiguera lists it as one of the biggest obstacles the Asian continent presents for women working in travel and tourism.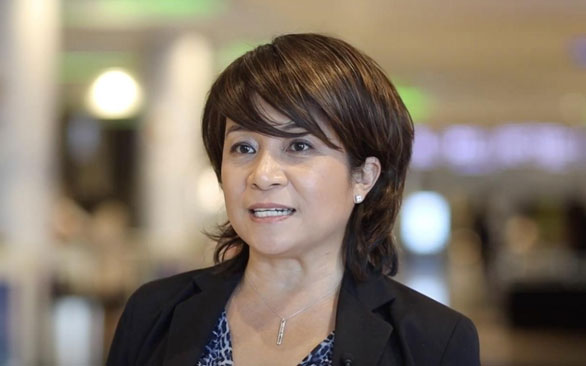 She made the comments just weeks after resigning from the PATA CEO post after completing just one year and 10 months of her three-year contract. She was the first female PATA CEO in the association's 72 years.
Featured in Skift's edition for International Women's Day, she asserted: "On one hand, colonial powers introduced Western education and corporate opportunities that allowed some women to pursue careers outside of traditional gender roles. Unfortunately, colonialism also reinforced patriarchal business cultures and created multi-layered, deep socio-economic power disparities."
Her guest column claimed colonialism contributed to white male executives favouring their own for promotions and assignments and the discrimination toward Asian female job seekers.
"This sense of entitlement can also enable the pursuit of corrupt self-interests. It also makes Asian women feel that leadership roles are not attainable."
She highlighted the plight of articulate Asian women who can suffer backlash and the label "disrespectful" when just voicing their opinion, asking a question and speaking as an equal.
Her column changes tack, honing in on the bias against short people. A study published in the Journal of Applied Psychology found that taller individuals were perceived as having greater leadership potential than shorter individuals.
"In reality, aspects such as communication skills, experience and track record should factor more strongly. Look at the following leaders shorter than 5'5": Ruth Bader Ginsberg, Corazon Aquino, Angela Merkel, Jack Welch and Desmond Tutu.
"How many other great leaders might we have if this caveman-era bias weren't prevalent? The world needs more petite, rational leaders and less of the tall, angry, shouting version."
She rounds off her viewpoint by urging the tourism and travel industry to enact a zero-tolerance policy against sexual harassment and overt bias.
As for helping women in Asia overcome the challenges they face in landing executive roles in the travel industry," she leads off with a list of solutions; among them, "avoid man-els — all-male panels — and all-white panels in Asia."
For the full viewpoint, visit: https://skift.com/2023/03/08/asia-presents-even-steeper-challenges-for-female-travel-leaders-today/
Liz Ortiguera is the founder of Bridge Experiences, a marketing consultancy company. A veteran travel and corporate business executive, she's held roles at Merck and American Express Global Business Travel before joining PATA in May 2021 as its first female CEO.
(Source: Skift)