SINGAPORE, 9 March 2023: Norwegian Cruise Line (NCL) will, for the first time, deploy three ships – Norwegian Spirit, Norwegian Sun and Norwegian Sky – to the Asia Pacific in 2024 and 2025, tripling NCL's offering in the region.
Norwegian Spirit will also return to Australia and New Zealand for her third consecutive season.
"Our expanded presence in the Asia Pacific is a testament to our long-term commitment to this region and its importance to our company as both a source market and a destination," said Ben Angell, MD and VP for NCL in APAC. "I'm thrilled that guests from all over the world will have more choice than ever to explore our stunning region and that more Asia guests will have the opportunity to experience the NCL difference while cruising from their very own doorstep."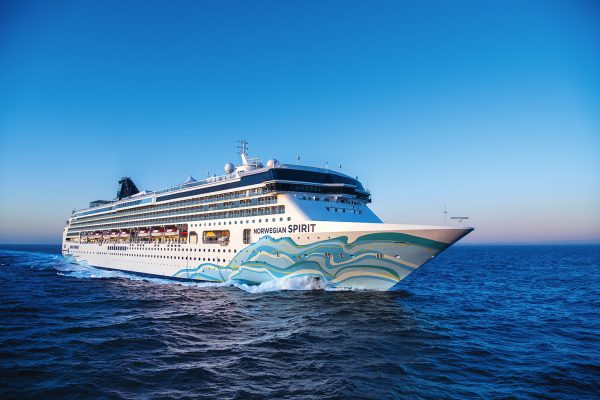 Asia
Sister ships Norwegian Sun and Norwegian Sky will debut in Asia for the first time, offering an extensive eight-month season from October 2024 through May 2025. Both more intimate ships at 1,936 and 2,004 guest capacity, Norwegian Sun and Sky can access smaller ports, allowing port-rich and country-intensive itineraries that typically feature one or fewer sea days and overnight stays to maximise guests' time on the ground. They will be joined in the region by Norwegian Spirit, with one dedicated Asia sailing and a repositioning cruise from Australia to Asia. Norwegian Sky will make NCL's first port of call to Akita, Japan, in October 2024.
Highlights include:
· A collection of coveted Japanese spring cherry blossom cruises aboard Norwegian Sky together with stunning Japanese autumn foliage cruises aboard Norwegian Sun
· A suite of country-intensive Asia cruises aboard Norwegian Sky and Sun, taking guests deeper into captivating destinations in Japan, Malaysia, Indonesia and the Philippines.
· A 14-day Asia: Thailand, Vietnam & Indonesia cruise from Bali to Singapore in December 2024 via lesser-known Indonesian islands aboard Norwegian Spirit
· A 17-Day Asia; Maldives, Thailand & Seychelles Extraordinary Journey from Mauritius to Singapore across the Indian Ocean
Australia, New Zealand & South Pacific
Following her tremendously successful debut Down Under, Norwegian Spirit will return to Australian and New Zealand waters for her third consecutive season from October 2024 through March 2025, offering a brand-new sailing from Australia to Asia and her ever-popular 12-day open-jaw cruises between Sydney and Auckland. In addition, the ship will make NCL's first port of call to Rarotonga, Cook Islands, in November 2025.
Highlights include:
· A 14-day Australia: Brisbane, Cairns, Lombok & Darwin cruise from Sydney to Bali in December 2024 via the remarkable Great Barrier Reef, including an extended overnight stay in Bali
· Two Extraordinary Voyages in the South Pacific between Sydney, Australia and Papeete, Tahiti, via the idyllic islands of French Polynesia, Samoa, New Caledonia and Vanuatu, departing November 2024 and March 2025
· Plus: A 16-day South Pacific: Fiji, Moorea & Samoa cruise from Papeete, Tahiti to Auckland, New Zealand in November 2025, including NCL's very first call to Rarotonga, Cook Islands
These sailings and more are now available to book. For more information about NCL's award-winning 18-ship fleet and worldwide itineraries, or to book a cruise, contact a travel professional, call Hong Kong on +852 800 901 951 and Southeast Asia on +65 3165 1680 or visit www.ncl.com.
(Your Stories: NCL)