HONG KONG, 13 March 2023: Resorts World One commenced her maiden voyage, sailing from the Kai Tak Cruise Terminal Friday, 10 March, for a weekend high-seas cruise.
The 13-deck Resorts World One is the first cruise ship to restart cruises in Hong Kong with a year-round homeport deployment.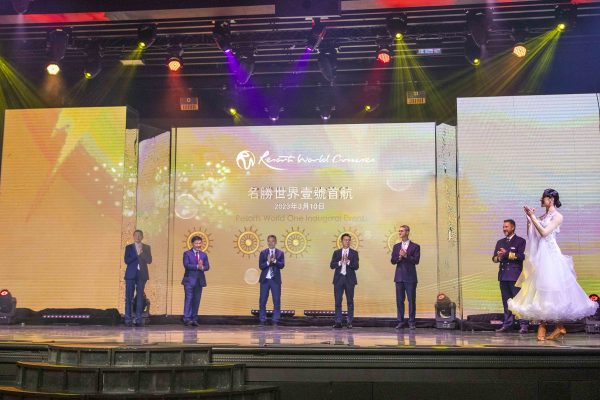 With three sailings a week, cruise enthusiasts staying in Hong Kong can book two and three-night high-seas cruises until 31 March.
Resorts World One's destination cruises from Hong Kong get underway on 2 April 2023.
Friday's welcome celebration event and maiden sailing of the Resorts World One was held on the cruise ship with over 400 attendees, comprising local travel and business partners, the media, and key influencers.
Resorts World Cruises representatives, comprising president Michael Goh – president and COO Raymond Lim, officiated at the inaugural sailing of the Resorts World One from the Kai Tak Cruise Terminal.
"Resorts World One's maiden voyage signifies an important step forward in reigniting Hong Kong's cruise tourism. We want to express our sincere gratitude to the Tourism Commission of the Hong Kong Special Administrative Region, Hong Kong Tourism Board and the relevant authorities for their support as we pioneer the restart of the Hong Kong year-round cruise deployment," said Goh.
"Resorts World One will open up new opportunities for the inbound and outbound travel in Hong Kong for cruising and Fly-Cruise guests, which will have a positive spillover effect beyond the cruise tourism sector in Hong Kong."