BANGKOK, 22 September 2023: The Mekong Tourism Coordinating Office has released its Mekong Voices and Mekong's Hidden Gems – interviews with local tourism pioneers delivering insights into less travelled 'hidden' destinations.
Both initiatives are hosted on the new MekongTourism.org website.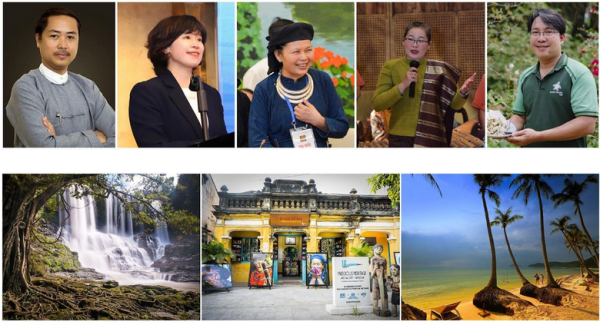 Mekong Voices is a series of Q&A interviews with intrepid travellers, pioneers and changemakers who are leading by example in the travel sector in the Greater Mekong Subregion.
The dialogues delve into sustainability, resilience and innovation within the travel industry. They offer practical insights and serve as catalysts for transformative change, claims the MTCO press statement.
For example, there are interviews with leaders of charitable travel foundations, community-based tourism operators, hill tribe women, academics, CEOs, and destination marketing organisation executives.
Some 25 interviews are live now. Two more will be added each month.
Mekong's Hidden Gems highlight lesser-known destinations within the Greater Mekong Subregion. Their more famous counterparts often overshadow these. However, the 'hidden' destinations are brimming with potential.
For example, there are destination insights into lesser-known remote waterfalls, cultural museums and hidden beaches. More destinations will be uploaded each month.
MTCO executive director Suvimol Thanasarakij commented on the two initiatives: "Mekong Voices brings together inspiring people who share their wisdom. They are creating a better future for travel in the region."
On Mekong's Hidden Gems, she added: "We aim to shine a light on these hidden treasures and help to distribute tourist traffic away from crowded areas equitably. In these authentic, equally deserving destinations, a little tourism money will go a long way to help the local community."
Find out more about Mekong Voices here and Mekong's Hidden Gems here