SINGAPORE, 21 September 2023: Hospitality and lifestyle brand Aman Group has secured further investment of USD360 million from strategic partners to support the company's ongoing global expansion.
They include Mubadala Capital, the asset management subsidiary of Abu Dhabi's Mubadala Investment Company, and Alpha Wave Ventures, a private equity growth fund co-managed by Alpha Wave Global and Chimera Capital.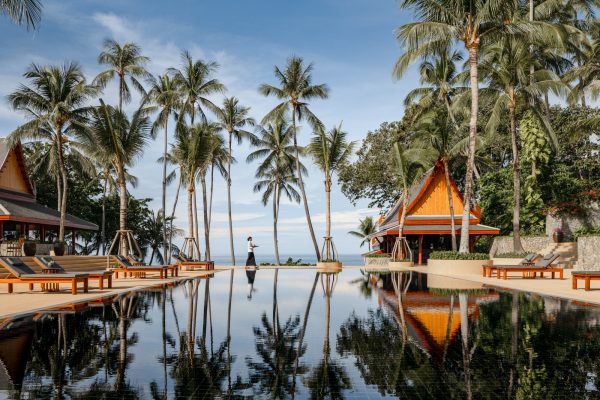 This follows an investment of USD900 million from two additional partners – Public Investment Fund and Cain International – and sees the company valued at USD3 billion. The future commitments from this strategic group of investors will support the company's ongoing global expansion, securing future Aman and Janu projects and new brand development.
The investment further confirms the success of the Aman Group's business strategy. Aman's brand proposition and premium quality have positioned the business as a world leader in ultra-luxury hospitality and real estate. The company's value is demonstrated through its market-leading premiums secured for average daily rates and the unrivalled price per square foot of its Aman Branded Residences.
Speaking on the investment, Aman Group owner, chairman and CEO Vlad Doronin said: "My long-term strategic vision has been to create ecosystems which centre on the complete Aman lifestyle both in urban destinations and resort settings. The proven success of this model, while always retaining the brand's DNA, has resulted in a diverse pipeline, enabling us to continue to create unparalleled experiences for our guests and owners. The validation of Aman's strategy by prominent investors in regions where we have considerable expansion planned enables us to leverage the extraordinary potential of the Aman brand and accelerate the pipeline to deliver sustainable growth."
Aman is a collection of 34 hotels across 20 countries, 12 of which include Aman Branded Residences, with a robust pipeline of further hotels and residence projects under construction in countries including the US, Japan, Mexico, South Korea, Saudi Arabia, and several European destinations.
Aman Group's sister brand, Janu, will launch its flagship destination, Janu Tokyo, this winter, seeing the company tap into a different audience demographic with the ambition to encourage meaningful connections between like-minded guests.
Vlad Doronin remains the majority shareholder, and previous investors, The Public Investment Fund (PIF) and Cain International (Cain), have also retained their existing stake in the business.