SINGAPORE, 23 May 2023: Etihad Airways will fly from Abu Dhabi to Osaka five times per week beginning 1 October 2023, a route supporting trade and tourism ties between the countries.
Etihad already flies to Tokyo using its Boeing Dreamliner 787-9s, configured with 28 seats in business class and 271 in economy.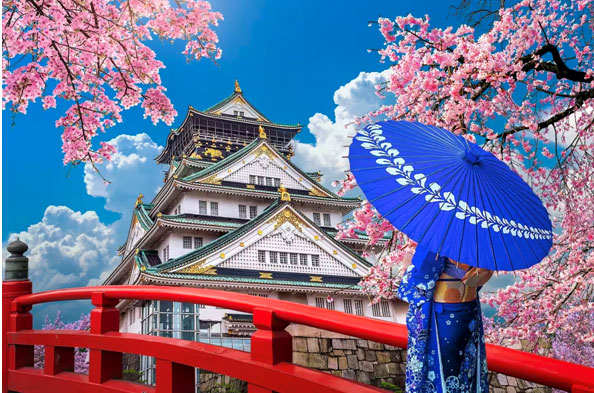 The new flights from Abu Dhabi (EY830) will depart for Osaka on Tuesday, Thursday, Friday, Saturday and Sunday. The return flights (EY831) will depart Osaka on Monday, Wednesday, Friday, Saturday and Sunday.
"We're delighted to introduce flights to Osaka," said Etihad Airways chief executive officer Antonoaldo Neves. "As one of the world's most cosmopolitan cities, visitors will enjoy exploring its heritage and sampling some of Osaka's renowned hospitality. Equally, the new route opens up Abu Dhabi to visitors from Osaka, and we look forward to welcoming guests to our vibrant home and giving them access to our growing, global network."
Known as the 'Kitchen of Japan', Osaka boasts a world-class culinary scene, with Michelin-starred restaurants and eclectic eateries offering delicacies such as takoyaki (octopus balls), okonomiyaki (savoury pancakes) and sushi.
Beyond its gastronomic delights, visitors to Osaka can step back in time at Osaka Castle to experience the samurai era, visit the vibrant Dontonbori district, with its neon-lit streets and countless entertainment options, or indulge in retail therapy in one of the many shopping districts dotted across the city.
A roundtrip fare, Abu Dhabi – Osaka, will cost around AED5995. Flight time is nine hours and 15 minutes on the outbound sector and 10 hours and 30 minutes on the return sector to Abu Dhabi.
The direct EY830 flight will depart Abu Dhabi at 2140 and arrive in Osaka at 1155 plus one day. The return flight EY831 will depart Osaka at 1725 and arrive in Abu Dhabi at 2255.