MANILA, Philippines, 10 May 2023: AirAsia Philippines is on the path to recovery after posting a 92% load factor in Q1 2023, among the highest in all AirAsia airline operations across the region.
AirAsia Philippines' flight frequency, seat capacity, and the number of passengers carried from January to March 2023 increased to almost 84% compared to pre-pandemic levels.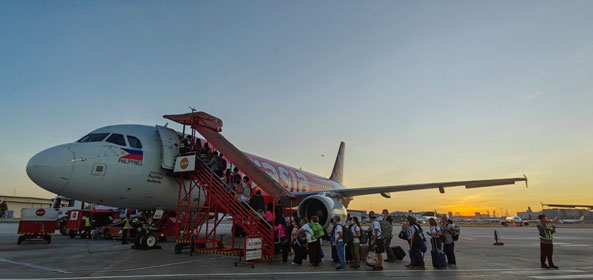 The airline also sold 1.4 million seats in Q1 2023, 8% higher than the previous, while sales on international seats increased by 70%.
The biggest contributing factor to this milestone was the full recovery of the Philippine domestic market and stronger demand for international destinations.
AirAsia Philippines communications and public affairs country head Steve Dailisan said: "AirAsia Philippines intends to sustain the momentum by opening more international destinations this Q2 and Q3. We expect these developments to encourage more guests to fulfil their travel plans as we impact the speedy recovery of the travel and tourism industry. To sustain our momentum, the airline continues pushing to return to service more aircraft, which will be assigned to our Cebu, Clark, and Kalibo hubs."
With the complete restoration of AirAsia's domestic and international routes, destinations such as Puerto Princesa, Tagbilaran, Boracay, Narita, Osaka, and Macao have become the top-performing routes coming from the Manila Hub. AirAsia's Cebu Hub also performed well in Puerto Princesa and Boracay routes.