KUALA LUMPUR, 24 March 2023: MATTA has embarked on an initiative to achieve close cooperation with other travel agency associations in the ASEAN region and Europe.
The latest Memorandum of Understandings (MOU) in the tourism industry was signed last week between the Malaysian Association of Tour and Travel Agents (MATTA) and the Indonesian Travel Agents Association (ASTINDO), and the Association of the Indonesian Tours and Travel Agencies (ASITA).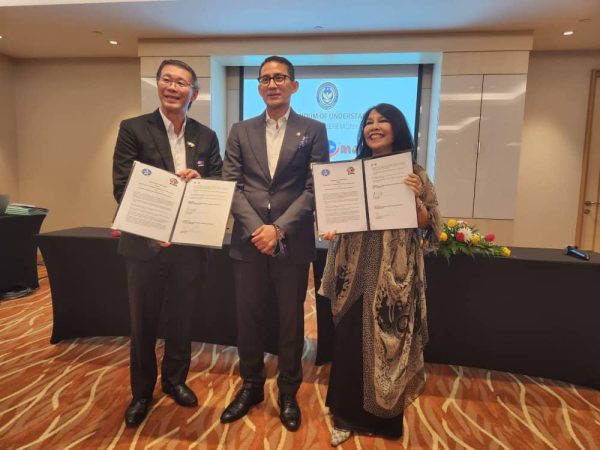 MATTA said it would ensure cooperation grows between the associations in Indonesia and Malaysia.
" By doing so, we will be able to combine assets and expertise to accomplish shared goals promoting tourism for both countries.," said MATTA president Datuk Tan Kok Liang.
MATTA recently embarked on a mission to secure an understanding and close working relationship with European counterparts, particularly in Switzerland, the Czech Republic, Poland, Estonia, and Finland.
"This will assist our members in building for full recovery in important markets… We are interested in working together to promote tourism as well as to share information related to tourist-related issues and conduct information exchanges."
MATTA's president pointed out that before the Covid19 pandemic, Indonesia was the second largest market for Malaysia, trailing only Singapore, with 3,623,277 visitors.
"Similarly, the Indonesian Ministry of Tourism and Creative Economy reports that 2.6 million Malaysian visitors visited Indonesia in 2019. As a result, we anticipate a large rise in arrivals for both countries following the signing of the MOU," explained Tan.
MATTA's Selangor Chapter held a B2B roadshow in Jakarta, Jogjakarta, and Surabaya late last year, and MATTA will continue to host B2B roadshows to the Sumatera, Java, and Kalimantan islands in the next few months.