DUBAI, UAE, 2 March 2023: Some of the world's most loved and well-known aviation brands set up shop at the Emirates Aviation University campus recently to give students a chance to talk about careers.
The third edition of the Careers Fair included the likes of the Emirates Group, flydubai, Air Arabia, Airbus, Dubai Aerospace Enterprise (DAE) Ltd, Lufthansa Technik, Thales, CAE Inc., Royal Aircraft Maintenance, Roeder CSC FZCO, Sky One FZE, Falcon Aviation Services and dnata Logistics.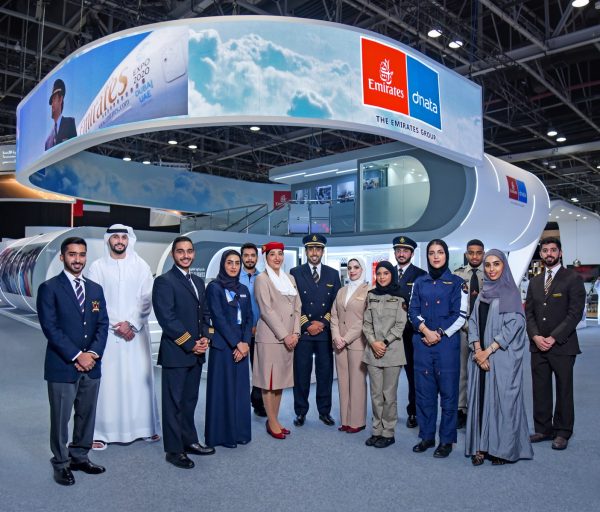 Around 400 recent graduates and senior university students visited the different stalls at the Careers Fair. They grabbed the chance to meet these companies and discover the world of work in aviation.
Emirates Aviation University (EAU) vice-chancellor Dr Ahmad Al Ali; said: "We have a sharp focus on bringing industry and academia together. Our careers fair is a major platform for companies, our graduates and current students to connect and network. It opens up a world of opportunities, knowledge, practical info and advice on the different careers in aviation and other industries.
"Our students can leverage these opportunities and advice throughout their lives. This is our first careers fair after the pandemic, and the interest among our students and aviation partners was at an all-time high."
At its 32nd graduation ceremony held recently, EAU introduced more than 474 highly qualified graduates, representing 56 nationalities, to the workforce.
The university has played a major role in meeting the increased demand for skilled and professional aviation specialists regionally and globally. EAU has also helped companies train and develop employees to be at the forefront of trends, technology and transformative forces.
Since its founding in 1991, EAU has become the leading educational institution for aviation studies in the region. The university offers a wide spectrum of undergraduate, postgraduate and research programmes. It has grown phenomenally in the last three decades, especially across its facilities, faculties, learning resources and global accreditations, most recently from the Quality Assurance Agency for Higher Education UK. EAU offers a six-month internship programme with the Emirates Group for students with extraordinary academic performance.
Visit https://www.eau.ac.ae/en , www.emirates.com
(Your Stories: Emirates)