PHNOM PENH, 1 March 2023: The 2023 Mekong Tourism Forum hosted by the Ministry of Tourism of Cambodia and co-organised by the Mekong Tourism Coordinating Office, will convene from 25 to 27 April in Sihanoukville city, the capital of Preah Sihanouk province on the southern coast of Cambodia.
The forum has adopted the theme "Rethinking for Resilience and Digitalisation", encouraging tourism leaders and private sector representatives to rethink post-Covid tourism in the six member countries of the Greater Mekong Sub-region. The six-member countries are China, Cambodia, Laos, Myanmar, Thailand and Vietnam.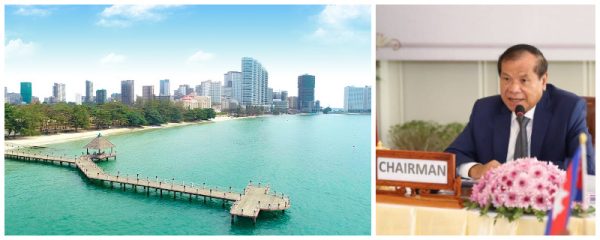 The conference programme has been designed to address job creation, gender equality, food safety and hygiene, digital transformation and a more geographically dispersed tourism approach so that the benefits of the travel industry spread beyond over-touristed hotspots.
According to the Mekong Tourism Coordinating Office, the forum's agenda on 26 April will focus on five discussion topics.
Rethinking tourism puts people and the planet first.
Developing local food production networks.
Using new digital technology to boost tourism startups.
Improving training so that tourism workers have the skills to adapt.
Advancing equality of opportunity and fair treatment for women in the tourism industry.
"The post-Covid-19 tourism landscape now provides clear opportunities for us to take stock and rethink tourism for the better," said Cambodia's Minister of Tourism for Cambodia Thong Khon.
Pacific Asia Travel Association chairman Peter Semone will lead an expert panel debate on advancing human capital. He will also keynote the forum at the opening session.
Asian Development Bank's Veronica Mendizabal Jaffre will lead a panel session on women's empowerment in tourism in the region that will focus on fair treatment for women in the private and public tourism sectors.
An estimated 150 international delegates are expected to attend the MTF 2023, free to join for travel industry leaders.
Registration is available through the new Mekong Tourism Coordinating Office website at www.mekongtourism.org. Registration will close on 18 April or when places are fully booked, whichever comes first.