PHNOM PENH, 30 March 2023: Cambodia Airways launched its first flight from Cambodia's capital Phnom Penh to Beijing on Monday, 27 March, the airline announced in a Facebook post.
Flight KR991 departed Phnom Penh at 0750 and landed at Beijing Daxing International Airport at 1330. The return flight KR992 departed from Beijing at 1430 and landed at Phnom Penh International Airport at 1815.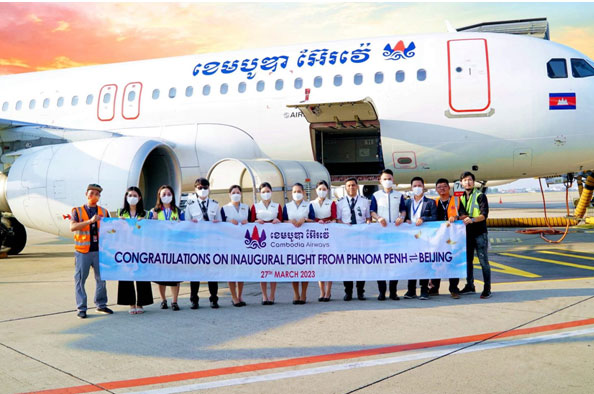 Cambodia Airways distributed gifts to passengers to celebrate the inaugural flight, and Beijing Daxing International Airport welcomed the A320 aircraft with the traditional water salute.
According to the flight schedule, the airline flies to Beijing three times weekly; every Monday, Wednesday and Friday, with a one-way starting fare of USD199 and a roundtrip fare of USD398.
According to a report in Xinhua, Cambodia Airways commercial director Simon Xu said: "The opening of this new route should strengthen trade, investment, culture and tourism between the two cities".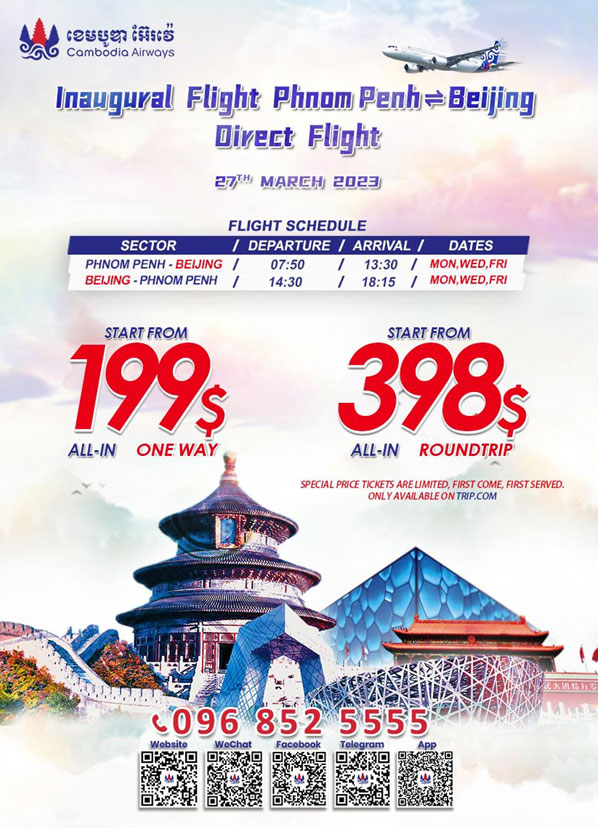 (Source: Cambodia Airways)