BANGKOK, 18 January 2023: SKÅL International Thailand has appointed a new executive committee comprising members from the country's six SKÅL clubs; Bangkok, Chiang Mai, Hua Hin, Phuket, Koh Samui and Krabi.
The new committee, under the leadership of recently elected president, Kevin Rautenbach, will support the country's six clubs in building membership, engaging young tourism professionals and promoting SKÅL's key mission of "Doing sustainable business among friends."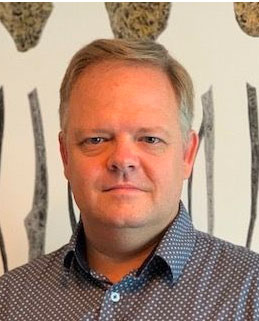 "Despite the industry's challenges of the past few years, said Rautenbach, "SIT has continued to thrive under the leadership of Immediate past president, Wolfgang Grimm and our International Councillor, Heike Garçon Suiheran. Through lockdowns and travel restrictions, regular Zoom conferences with our clubs and a series of creative initiatives to support and engage members have enabled us to strengthen our network.
" We have already taken steps to save on annual membership fees. Now that travel has restarted, we will use some funds to enhance our #RediscoverThailand programme – a consumer-focused tourism campaign designed to drive traffic directly to members' businesses," he concluded.
The 'SKÅL Talks Thailand' programme – a webinar series launched in 2020 to support members through the pandemic tourism recovery process will continue featuring talks, panels and workshops hosted by industry experts and personalities. The series provides invaluable expertise and fresh and creative ideas to renew and rebuild the industry for a changed world.
Meanwhile, SIT's destination marketing websites for each SKÅL Thailand destination will be given additional funding for their development. The six destination-specific websites promote different areas and aspects of Thailand and members' tourism-related enterprises.
Committee lineup
President
2023 – 2024
Kevin S Rautenbach
Vice President – Administration
2023 – 2024
Francois Laing
Vice President – Public Relations & Communications
2023 – 2024
Lynn Grebstad
Secretary
2023 – 2024
Shana Khugmun
Marketing and Social Media Director
2023 – 2024
Jurairat Khunwisetphong (Faii)
International Councillor
2023
Heike Garçon-Suiheran
Visit
https://thailand.skal.org/excom
Or visit