DUBAI, UAE, 17 January 2023: Emirates will resume its services to Tokyo-Haneda starting from 2 April 2023, rebuilding its Japanese network and providing even more choice and flexibility for travellers to one of the region's top economies and destinations.
Operated by one of Emirates' latest Boeing 777 "Game Changer" aircraft, flight EK312 will depart Dubai at 0750 and arrive in Haneda at 2235. The return flight EK313 will depart Haneda at 0005 and arrive in Dubai at 0620. All times are local.*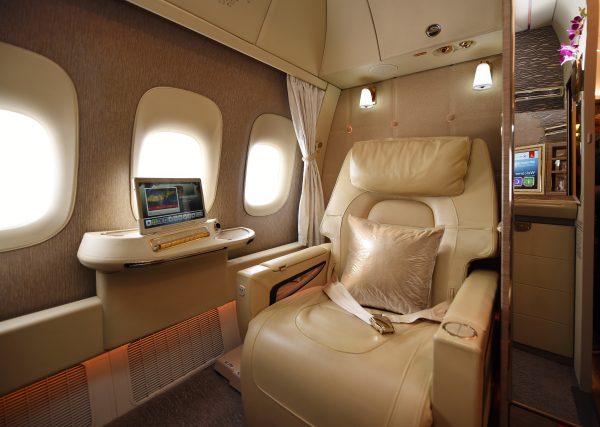 The resumption underscores Emirates' continued support of Japan's post-pandemic travel and tourism revival, serving the surging demand for international travel and increasing inbound traffic from key markets across its global network. Emirates' return to Haneda will further boost the airline's operations in the market, alongside its daily A380 service to Tokyo-Narita and a daily Boeing 777 service to Osaka.
Since the route's launch in 2013, and until the pandemic hit, Haneda has always been one of the key points on Emirates' network for trade and tourism. The airline remains committed to supporting Japan's accelerated growth and recovery and has recently celebrated 20 milestone years of operations in Osaka – the country's second-largest metropolitan city after Tokyo. Emirates also offers passengers access to 26 additional domestic cities in Japan and 10 regional points via Tokyo and Osaka through its codeshare partnership with Japan Airlines.
Tickets can be booked on emirates.com, the Emirates App, or via travel agents. Travellers should check the latest entry requirements.
With the addition of Tokyo-Haneda, Emirates takes its global network up to 141 points across six continents, including 10 cargo-only destinations. Emirates currently operates its latest Boeing 777-300ER aircraft fitted with its 'Game Changer' fully-enclosed First Class suites to Brussels, Geneva, Nice, London Stansted, Frankfurt and Zurich.
From First Class through to the Business and Economy Class cabins, the latest Emirates Boeing 777 aircraft features ergonomically designed seats, multi-million dollar upgrades and the latest version of the ice inflight entertainment system across all cabins. Designed with exceptional customer comfort and ultimate privacy, Emirates 'Game-Changing' Boeing 777 private suites feature floor-to-ceiling sliding doors and ultra-modern design features against cool grey colour-scapes. Offering up to 40 square feet of personal space each, the spacious, fully-enclosed private suites are laid out in a 1-1-1 configuration for six suites.
Visit this page to learn more about the Emirates Boeing 777 Game Changer.
In addition to Tokyo-Narita, the airline's flagship A380 is deployed to 40 destinations, including London Heathrow, Auckland, Kuala Lumpur and Houston, among others.
Visit this page to learn more about the Emirates A380.
Travellers flying with Emirates can enjoy the best experience in the sky with an unmatched culinary experience, regionally inspired multi-course menus developed by a team of award-winning chefs complemented by a wide selection of premium beverages. Customers can sit back and relax with more than 5,000 channels of carefully curated global entertainment content featuring movies, TV shows, music, podcasts, games, audiobooks and more with ice, Emirates' award-winning inflight entertainment system.
*From 2 June 2023 until 1 October 2023 – EK313 will depart Haneda at 0005 and arrive in Dubai at 0550.
(Your Stories: Emirates)