COLOMBO, 2 October 2023: SriLankan Airlines has entered into a first-ever interline partnership with Virgin Australia that will strengthen the airline's reach in Australia by offering customers extensive connections on Australia's domestic routes.
The new partnership reaffirms the airline's commitment to Australia and will present customers with the convenience of adding select Virgin Australia domestic or international connections to their SriLankan Airlines booking and managing a multi-airline itinerary under a single ticket.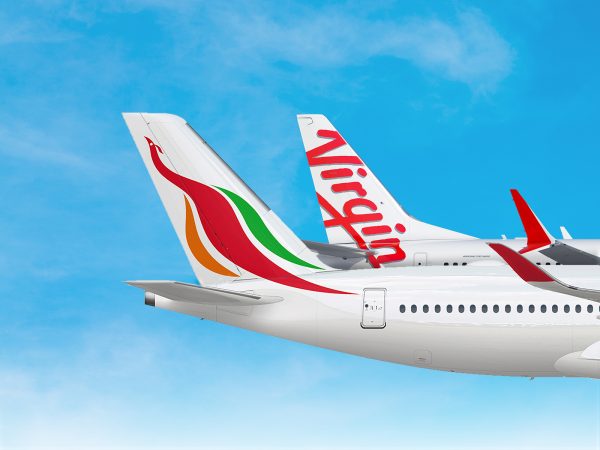 SriLankan Airlines head of worldwide sales and distribution Dimuthu Tennakoon commented on the partnership: "Australia has one of the largest Sri Lankan diasporic communities, which makes our Australian routes incredibly popular all year around and particularly with people travelling to visit friends and relatives or in pursuit of higher education. This partnership will help us make further inroads in the Australian market through improved connectivity and a range of other benefits for our valued customers."
SriLankan Airlines currently operates daily flights from Colombo to Melbourne and also to Sydney (three weekly flights). The partnership will enable passengers flying SriLankan to Melbourne or Sydney to connect to the Australian cities of Adelaide, Brisbane, Canberra, Cairns, Darwin, Hobart, Hamilton Island, Launceston, Gold Coast and Perth using Virgin Australia connecting flights.
Passengers will also have the option of flying beyond Australia to New Zealand, Samoa and Fiji on Virgin Australia. It is a win for Sri Lankan and Indian Australians living in these cities. They can now fly out from their local city in Australia to Sri Lanka and to their final destination in India with a single SriLankan booking. Passengers can enjoy a seamless journey with a single check-in, including baggage checked through to the final destination.
The introduction of domestic and international interline flights with Virgin Australia should improve accessibility to Sri Lanka for Australian outbound tourists as well.
Australian leisure travellers will be able to fly to Sri Lanka from the two gateway cities, Melbourne and Sydney, via connecting flights from towns served by Virgin Australia. SriLankan Airlines' passengers flying to Australia via Colombo from the Maldives, India, Nepal, Pakistan, and Bangladesh will also be able to connect with Virgin Australia flights serving domestic routes in Australia.