SHANGHAI, 18 September 2023: Trip.com Group showcased its vision for the future of travel to 700 global partners at its Envision 2023 global partner conference.
Trip.com Group Trip.com Group CEO Jane Sun recapped the company's journey, including the series of initiatives and programmes implemented in support of its partners during the past three years.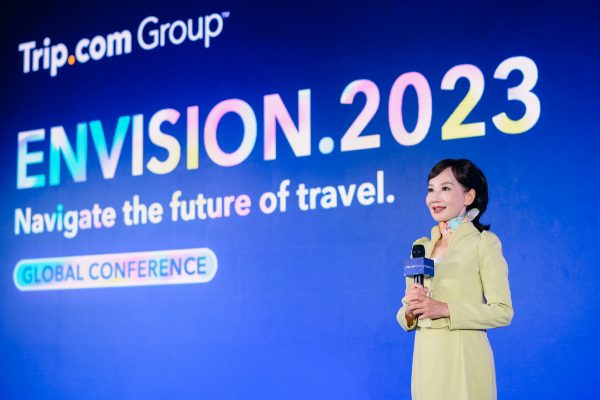 "Over the years, Trip.com Group has proactively collaborated with partners across hotels, flights, vacations and attractions, supporting their efforts to serve Chinese travellers, among the top spenders in many markets globally. In 2019, Chinese tourists represented 15% of international spending; post-pandemic, that figure is set to grow tremendously."
She shared Trip.com Group's strategies in collaborating with its partners to chart the future of the travel and tourism industry.
"In recent years, Trip.com Group has strengthened our technological capabilities while, at the same time, implementing targeted strategies in various markets to connect our partners with our users. These include our series of BOSS Live livestream sessions, enhancements to our global airfare capabilities, and the launch of our AI travel assistant TripGenie.
On the sustainability front, the company's leadership delved into comprehensive Environmental, Social and Corporate Governance (ESG) strategies and the industry's approach to sustainability.
She claimed a promising outlook in a rejuvenated, eco-conscious landscape.
"In this revitalised travel industry, the opportunities ahead are immense. We're poised to redefine the travel landscape with cutting-edge tech innovations, expanding partnerships, and strong investor confidence. As we harness these opportunities, we envision a future where travel is thriving, greener, and more responsible. The horizon is bright for our partners, investors, and travellers, and together, we'll journey towards a sustainable and prosperous future in travel."
Thanking the partners for their support over the years, Sun concluded: "Let us envision a future where travel is not just a destination, but a transformational experience. Together, we can chart the future of travel."