SINGAPORE, 28 September 2023: Brunei-based airline GallopAir has signed a deal to buy 30 aircraft from the Chinese aircraft manufacturer Commercial Aircraft Corporation of China (COMAC), which includes the first overseas order of China's domestically developed C919 passenger aircraft.
The deal was disclosed by China-based Shaanxi Tianju Investment Group, an investor in GallopAir, in a WeChat post on 18 September and reported in Global Times, a China state-controlled media.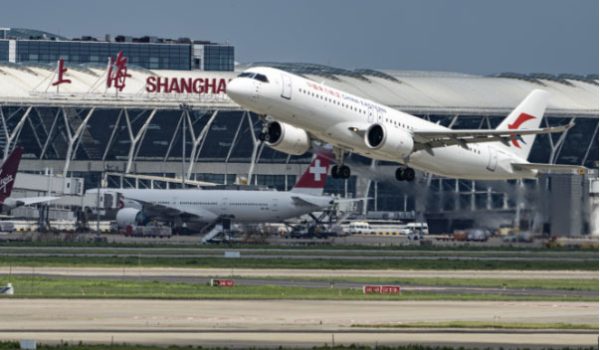 According to Shaanxi Tianju Investment Group, the order – signed on 15 September on the sidelines of the China-ASEAN Expo will make GallopAir the world's first overseas airline to fly the C919 passenger aircraft. Founded with investment from China, the airline plans to commence commercial flights during the third quarter of 2023.
Based in Brunei, GallopAir will complement to Royal Brunei Airlines as the second flag carrier in Brunei. It will make up for the transport capacity of Royal Brunei Airlines and build a Southeast Asian air transport hub, according to the Shaanxi Tianju Investment Group media statement issued on the sidelines of last week's 20th China-ASEAN Expo hosted in Nanning, the capital of Guangxi region.
GallopAir elaborated on the objectives in a Facebook post earlier this week.
"We're on a mission to make Brunei a pivotal aviation hub for regional passenger consolidation. With our fleet of COMAC aircraft, we're set to enhance regional connectivity, offering direct flights connecting Brunei to cities in Southeast Asia, North Asia, and the Southwest Pacific."
The airline's executive team is headed by chief executive officer Cham Chi from China and adviser SP Tan from Singapore.
The C919 completed its inaugural commercial flight from Shanghai to Beijing on 28 May, flown by launch customer China Eastern Airlines.
It is China's first self-developed large jet airliner and an important demonstration of China's strength in self-innovation in the high-end manufacturing industry, Global Times reported.
The COMAC C919 project gained headlines as a potential competitor of Airbus A320 family and Boeing B737 family aircraft, the dominant aircraft in domestic use in China.
The single-aisle aircraft is produced by Chinese aircraft manufacturer Comac and Powered by CFM International LEAP -1C engines.
(Source: Global Times)