BANGKOK, 22 September 2023: Responding to growing domestic travel demand, Thai Vietjet will increase flights between Bangkok (Suvarnabhumi) and Surat Thani to schedule three flights daily, effective 12 October.
In addition to the current operations, Thai Vietjet will add an early morning daily flight between Bangkok (Suvarnabhumi) and Surat Thani. All three daily flights will operate with A320s. Flight time is one hour and 15 minutes.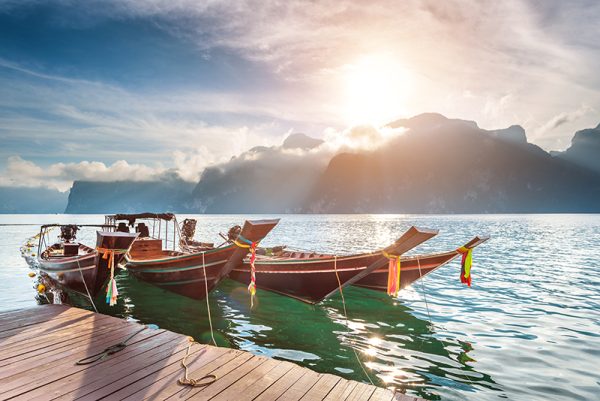 Surat Thani is home to the the nearest mainland airport to Samui Island. Passengers commute from the airport by minivan or tour bus to the nearest ferry ports serving Samui. Bangkok Airways owns and operates an airport on Samui Island that is used exclusively by the privately owned airline. Other Thai airlines fly to Surat Thani.
"The flight increment between Bangkok and Surat Thani emphasises Thai Vietjet's leading position as a major player in Thailand's domestic market. Over the past four years, we have remained proactive in developing domestic network and expanding flight capacity to facilitate travel demand, particularly for tourism recovery post-Covid," said Thai Vietjet head of commercial Pinyot Pibulsonggram.
Thai Vietjet is the only airline offering flights from Bangkok Suvarnabhumi Airport to Surat Thani International Airport. The airline commenced the inaugural flight between the two airports in November 2020.
Meanwhile, Thai Vietjet has also confirmed it will increase flights to and from Phuket from its Bangkok Suvarnabhumi airport hub by 60%.
Flight schedule