HONG KONG, 31 August 2023: Following the hosting of the 3rd JCtrans Global Freight Forwarders Expo and International Air Transport Association (IATA) Aviation Day, AsiaWorld-Expo (AWE) will welcome the Asian Logistics, Maritime and Aviation Conference (ALMAC) in November this year.
AWE's calendar is already busy in 2024 with aviation events starting with the IATA World Cargo Symposium 2024, Aero-Engines Asia-Pacific 2024 and Super Terminal Expo 2024 staged in Hong Kong for the first time.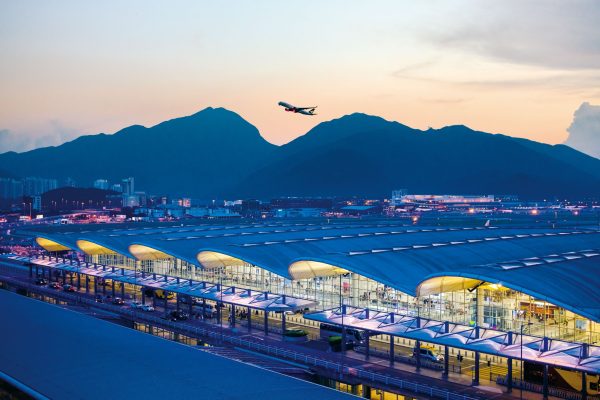 Hong Kong Tourism Board (HKTB) general manager, MICE & Cruise Kenneth Wong explained: "We are thrilled that Hong Kong has become the destination of choice for multiple aviation and logistic events. The city's status as an aviation hub with a globally connected transportation network, a future-proof Airport City development, top-notch convention venues and a gateway to the GBA makes it a strategic choice in the region to host major industry events. "
Hong Kong, an aviation hub
Hong Kong International Airport (HKIA) is frequently ranked among the world's busiest international passenger airports as it hosts some 120 airlines; it is also the busiest cargo airport in the world, with cargo throughput of 4.2 million tonnes in 2022, making it one of very few airports that's a leader in both fields. To enhance the connectivity with the GBA and the world, HKIA is transforming itself from a city airport to an Airport City.
A robust expansion strategy is in place, including the three-runway system that will increase capacity by 50% to serve 120 million passengers and 10 million tonnes of cargo annually. Plans are in hand to strengthen the multimodal network with Greater Bay Area cities through state-of-the-art cross-boundary infrastructure, Hong Kong-Zhuhai-Macao Bridge to ensure seamless travel via Hong Kong, which helps to facilitate more multi-destination exchange and excursions within the region. As part of the Airport City development, AWE – which is located right next to the international airport, is expanding to house the city's largest indoor arena with over 20,000 seats, thus attracting more large-scale events to stage in town. These enhancements position the city as a super-connector to capture more business opportunities in both the lucrative GBA market and the world, providing growth impetus to Hong Kong's MICE industry.
Airport Authority Hong Kong chief operating officer and Hong Kong Convention Ambassador Vivian Cheung said: "I am thrilled to bring significant industry events to our city, which reflects the role of Hong Kong as a leading aviation, transportation and logistics hub. As a Hong Kong Convention Ambassador programme member, I look forward to welcoming even more business events and delegates worldwide."
IATA World Cargo Symposium
The IATA World Cargo Symposium in March 2024 travels to Hong Kong for the first time, and HKIA has been designated host airport for the 2024 edition. The conference should attract over 1,000 attendees worldwide to tackle subjects related to technology and innovation, security and customs, cargo operations, and sustainability.
Super Terminal Expo 2024
The inaugural Super Terminal Expo 2024 event debuts at Hong Kong's AWE in November 2024. It's the first of its kind, featuring dynamic networking opportunities and educational sessions and highlights important insights into trends and technologies shaping the future of cargo and passenger terminals, as well as ports, railways and building construction industries.
Informa Markets executive vice president of commercial development Michael Duck added: "The Asia-Pacific region is the largest global logistics and passenger transport market, and Hong Kong sits right at its heart. We are delighted to host the inaugural Super Terminal Expo in this thriving market. Right before the flagship exhibition, we will also host Aero-Engines Asia-Pacific 2024 as part of Aviation Week Network's Aero-Engines series in the city in April 2024. These events present a raft of opportunities that will allow businesses to tap into the growing demand for logistics and passenger transportation services."