BANGKOK, 1 September 2023: Thai Vietjet announced that it will increase flights to and from Phuket to 204 weekly starting this October.
The airline reported that it will represent a 61% improvement by the end of the year, noting that the decision followed face-to-face meetings with Thailand's incoming prime minister, Srettha Thavisin, who will officially start work on 8 September. He met with the top management of the eight airlines making up the Thai Airline Association. (AirAsia, AirAsia X, Bangkok Airways, Nok Air, Thai Airways International, Thai Smile, Thai Vietjet and Thai Lion.)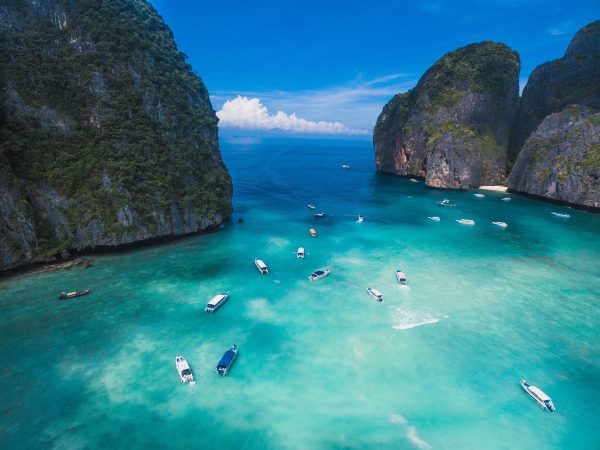 Thai Vietjet chief executive officer Woranate Laprabang said: "As a Thai carrier and an active member of the Thai Airline Association, Thai Vietjet was honoured to discuss and present our proposal to the PM.
"We all agreed that tourism is one of Thailand's largest sources of sustainable income, and it's important that we push forward and enhance policies to stimulate the tourism industry in the long run, including the free-visa policy for tourists from potential countries such as China and India."
Thai Vietjet will increase flights to Phuket from 126 flights to 204 flights weekly, beginning in October. The airline offers direct flights to Phuket International Airport from Bangkok and Chiang Mai. It will reintroduce direct flights to Phuket from Chiang Rai on 29 October, offering four flights weekly every Monday, Wednesday, Friday and Sunday.
Regarding international services from Phuket, the airline already flies to Ho Chi Minh City, and there are plans to add more services from Phuket to cities in China, India and possibly some more destinations in Southeast Asia. The airline's press statement said even flights to Australia are on the table for consideration. Still, it is more likely the airline would increase direct services from Phuket to its Ho Chi Minh City hub to connect with direct flights to Melbourne or Sydney.