BANGKOK, 18 July 2023: Centara Hotels & Resorts, Thailand's leading hotel operator, confirms customers can now use The1 points at hotels and resorts across Thailand.
It allows guests to experience the finest dining options, indulge in rejuvenating spa treatments, and enjoy comfortable stays, all with the convenience of The1 points they have accumulated through The1 loyalty programme.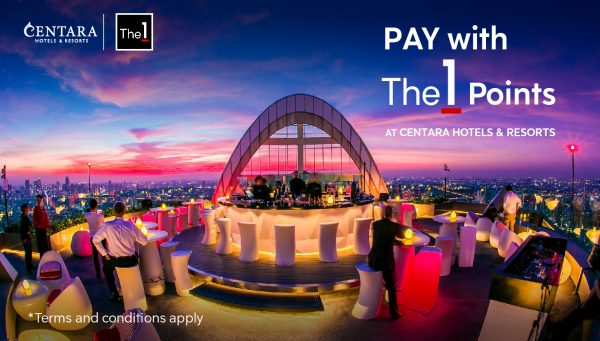 With no minimum redemption requirement, guests must present their QR code from The1 app or provide their mobile phone or Thai ID card number during payment at any participating Centara property. Each redemption of 1,000 points entitles guests to a remarkable discount of THB 100. Members also have the opportunity to transfer The1 points to CentaraThe1 points to book rooms online at Centarahotelsresorts.com using either points in full or part points, part cash, or enjoy a range of vouchers and offers at CentaraDeals.com. Additionally, guests can redeem their points to take advantage of benefits from a variety of Centara's leading partner s, including Qatar Airways, Singapore Airlines and Turkish Airlines.

Centara Hotels & Resorts is committed to enhancing the guest experience and rewarding loyalty. By expanding The1 points to include various aspects of their stay, Centara ensures its valued customers can enjoy unforgettable moments and create cherished memories at their preferred destinations across Thailand.
For more information on The1 points and Centara Hotels & Resorts visit: https://centara1card.com/earn-burn-the1-point-at-centara