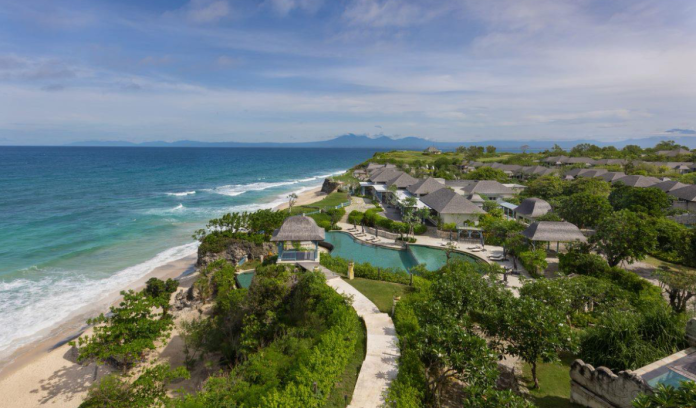 DENPASAR, Bali, 2 May 2023: Bali continues to be one of the world's most desired holiday destinations, but branded residences, both in the lead-up and after the global pandemic, lagged behind other key Southeast Asian leisure markets such as Thailand and Vietnam.
The observations are part of a new joint report with Horwath HTL titled Bali Hotel and Branded Residences 2023, released on 1 May that tracks the island's resort real estate market since the Covid-19 pandemic in 2020.
According to the report's forecast, the 2023 outlook is positive as Bali continues to woo travellers with its picturesque landscapes and exotic culture.
"The hotel industry has been on a rollercoaster ride in the past couple of years, but the first two months of 2023 have brought a glimmer of hope, signalling a spectacular revival for the hospitality sector.
"Against all odds, Bali's hotels have not only surpassed 2022 figures but also shattered the pre-pandemic benchmarks of 2019.
"With no travel restrictions (other than a lack of visitors from the PRC for a part of Q1 2023), the island has welcomed a wave of visitors, and the latest metrics paint a promising picture for the industry.
"Occupancy rates for Bali overall reached 62.8% YTD Feb 2023, which is only 1.8% point lower than the 2019 YTD Feb figure."
ADR has seen a massive improvement, with an increase of 30% for the Rupiah and 20% for the USD compared to pre-pandemic 2019 levels. The marginal decrease in occupancy coupled with the significant increase in ADR has led to a record high RevPAR of USD84, surpassing 2019 and 2022 figures of USD72 USD and USD16, respectively.
"Among the different hotel categories, Upscale hotels have shown the most significant improvement, surpassing their 2019 metrics on all fronts. Sanur has made remarkable progress regarding hotel locations, emerging as a standout performer."
C9 Hotelworks research for the remainder of 2023 and all of 2024 points to a significant restart of the branded residences market in Bali. Raffles Bali in Jimbaran is a banner villa project that will come up later this year. There are several larger shelved mixed-use projects currently in the planning and new greenfield ones in early-stage development," the report concludes.
To read and download the full report CLICK