SINGAPORE, 15 May 2023: Seabourn Venture, the cruise line's first purpose-built expedition ship, set sail and embarks on its second expedition season in the Arctic this week, later this month.
Following cruises around the British Isles starting from Greenwich, London, the ship embarks on its second season in the Arctic with 14 and 15-day voyages to Greenland and Iceland. Between June and August 2023, the ship will visit remote destinations such as Scoresby Sound, Greenland, home to the world's largest and longest fjord system; Pond Inlet Nunavut, an Inuit community near the eastern entry to the Northwest Passage.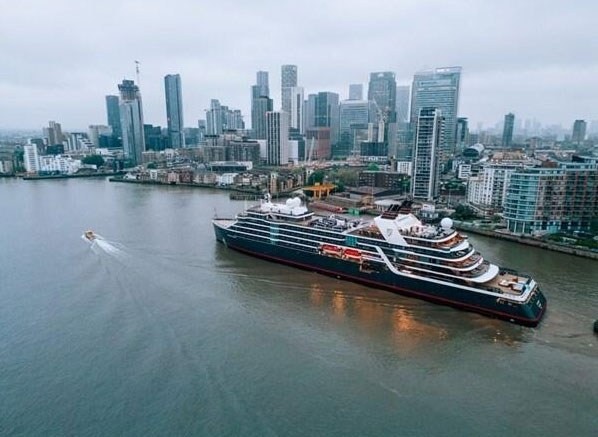 On 27 August 2023, Seabourn Venture will embark on the line's first-ever voyage through the Northwest Passage with a 23-day adventure from Kangerlussuaq, Greenland, to Nome, Alaska, that includes a pre- and post-cruise hotel stays in Reykjavik, Iceland, and Anchorage, Alaska.
Following the Northwest Passage voyage, the ship will head down the West Coast of the Americas before reaching Antarctica, where it will explore the "White Continent" between November 2023 and February 2024. In late February 2024, Seabourn Venture will make a once-in-a-lifetime crossing of the Atlantic, encompassing the Falkland Islands, South Georgia, Tristan da Cunha, and Ascension Island. In March and April, the ship will take two sailings up the West Coast of Africa and Europe to be in position for the 2024 Arctic season.
Launched in July 2022, Seabourn Venture was purpose-built for diverse environments to PC6 Polar Class standards and adopts a brand-new innovative design created specifically for the luxury expedition traveller.
The ship is equipped with eight double kayaks and enough Zodiacs to transport every guest on expeditions at once, as well as two custom-built submarines, each with a capacity for six and the capability of exploring the natural wonders under the sea in comfort.
(Source: Seabourn, Carnival)