SINGAPORE, 10 May 2023: Radisson Hotel Group and La Vie Hotels & Resorts have signed a Master Collaboration Agreement to add over 30 hotels to the group's portfolio over the next 10 years by expanding its franchise business model.
The Master Collaboration Agreement enables La Vie to develop, manage and operate properties under five industry-leading brands: Radisson Blu, Radisson RED, Radisson, Park Inn by Radisson, and Country Inn & Suites by Radisson, under a non-exclusive brand collaboration agreement.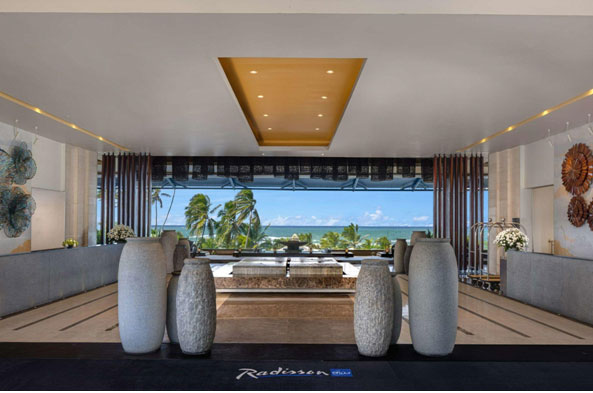 The partnership will drive La Vie's expansion in Australia, New Zealand, Vietnam, Thailand, Singapore, Cambodia, Myanmar, Malaysia, Indonesia, Sri Lanka, Maldives, Bangladesh, Fiji and Vanuatu.
La Vie Hotels & Resorts is an owner-centric hospitality management company and is a subsidiary of La Vie Hospitality Group, which provides end-to-end innovative hospitality solutions across multiple disciplines.
Radisson Hotel Group and La Vie's cooperation started in 2022 through the successful rebranding and conversion of three hotels in Sri Lanka. These hotels under the Radisson Blu and Radisson brands are located in the prime tourist destinations of Galle, Colombo and Kandy, managed and operated by La Vie Hotels & Resorts.
Radisson Hotel Group executive vice president and global chief development officer Elie Younes commented: "This latest news marks the next step on our journey together and the expansion of our partnership across key regional markets."
The arrangement with La Vie is just one example of Radisson Hotel Group adopting flexible and innovative business models that meet the needs of the owners and developers through partnerships with leading third-party management operators.
With the group's portfolio growth across the region, a centralised franchising service will soon be extended into Australasia*, enabling independent and small-scale hotel companies to plug into Radisson Hotel Group's global network.
*Australasia is a region that comprises Australia, New Zealand and some neighbouring islands in the Pacific Ocean.