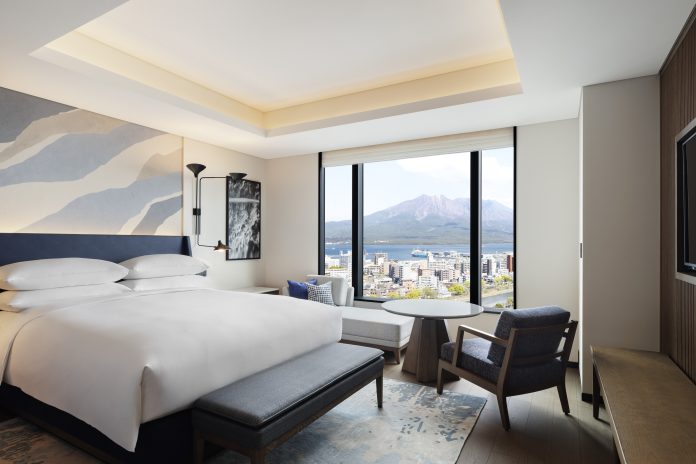 HONG KONG, 23 May 2023: Sheraton Hotels & Resorts announces the opening of Sheraton Kagoshima, the brand's 150th property in Asia-Pacific and the first in Japan to exemplify the brand's latest design concepts.
The hotel is located in the seaside city of Kagoshima on Japan's Kyushu island. Just a 10-minute drive from the hotel are attractions such as Shiroyama Park, where guests can see a spectacular birds-eye view of the city, Kagoshima Bay, and Mount Sakurajima. The hotel is located approximately 40km from Kagoshima Airport and is a short walk from the Takenohashi tram station, which connects guests to Kagoshima Chuo Station.
At the heart of the new design experience at the 228-room Sheraton Kagoshima is the lobby, which has been reimagined as the "Public Square" of the hotel that welcomes guests with double-height ceiling, greenery-covered walls and warm natural lighting.
Sheraton Kagoshima's design highlight is its Community Table, an inviting, purpose-built workspace that anchors the hotel's lobby and allows guests to work, eat and drink.