BANGKOK, 16 March 2023: Chapman Freeborn, a global aircraft charter specialist and part of Avia Solutions Group, is partnering with Thailand-based tour operator Tourladfah.
Tourladfah, headquartered in Bangkok, Thailand, was established in 2018. It organises outbound tours to Georgia, Japan, South Korea, India and Turkey. Last month, Tourladfah commissioned Thai Vietjet to supply charter flights on the Bangkok-Okinawa Japan route. The first flight will depart on 16 March to Okinawa, chartered by Tourladfah, which sells inclusive travel packages bundled with a roundtrip fare through its online channels, such as Facebook.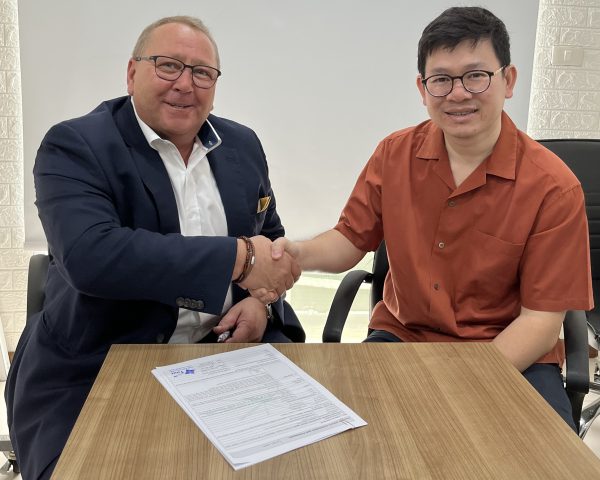 The new partnership will see Chapman Freeborn providing charter solutions for the Thai tour operator, sourcing aircraft to support the surge in travel demand that Tourladfah is witnessing post-Covid.
Chapman Freeborn, celebrating its 50th anniversary this year, says it is "optimising growth in the Asia Pacific region, developing and implementing products and services in this comparatively untapped geography."
Chapman Freeborn, vice president of passenger solutions – Asia Pacific Paul Tsang said: "Our passenger charter department is relatively new to the APAC region, and this partnership is a major boost. We are delighted to assist Tourladfah and show our prospective clients, not just in Thailand but across the whole region, that we can find them the ideal (charter) solution."
Chapman Freeborn president of APAC, Andy Hudson, added: "Chapman Freeborn values long-term relationships, and partnering with Tourladfah highlights our commitment and dedication to the Asia Pacific region.
"As we expand further into APAC, we will build strong relationships and deliver excellent capacity solutions for our clients, further emphasising the importance of our role in this part of the world."
About Chapman Freeborn
The Chapman Freeborn group was established in the UK in 1973. It has offices in North America, Europe, Africa, Asia and Australia. In the cargo market, Chapman Freeborn Airchartering specialises in the charter and lease of aircraft for freight forwarders, multinational corporations, governments and humanitarian agencies.
In addition to freight services, Chapman Freeborn offers specialist passenger services, including private jet charters for executive travel, large aircraft for crew rotations and international group travel, and onboard courier services.