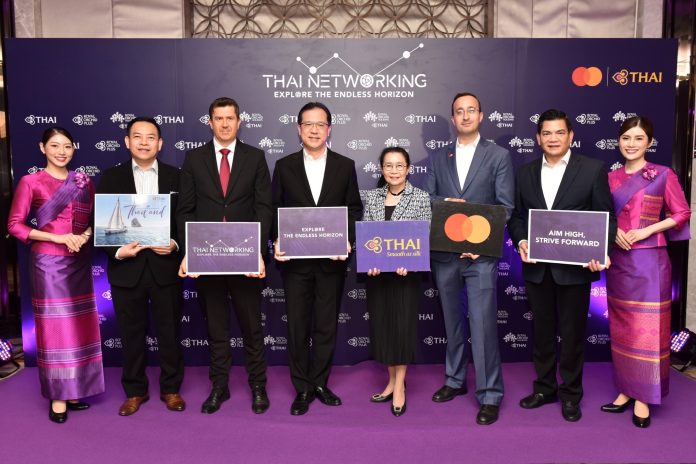 BANGKOK, 24 March 2023: Thai Airways International hosted a networking session recently for ticket agents themed "Explore the Endless Horizon."
Designed to boost sales and marketing activities and showcase its new products and inflight services, the airline reached out to 140 THAI local and international ticket agents from Asia, Australia, and Europe markets.
THAI's top executives briefed the agents on the company's progress under the court's rehabilitation plan and its commercial strategies to boost ticketing sales through B2B channels.
The airline also presented its Royal Orchid Holidays tour packages and updated agents on its revamped Royal First and Royal Silk inflight offerings.