BANGKOK, 2 March 2023: Central Plaza Hotel Public Company Limited (CENTEL) declared its highest Q4/2022 net profit of THB498 million as a result of reopening countries, entering the high season, and the festive season.
Results were released earlier this week by Central Plaza Hotel Public Company Limited CFO & VP of Finance and Administration Gun Srisompong that showed the company's Q4/2022 revenue peaked at THB5,502 million representing an increase of 47%.
The company's portfolio includes 92 hotels and 1,580 quick-service restaurant outlets (QSR).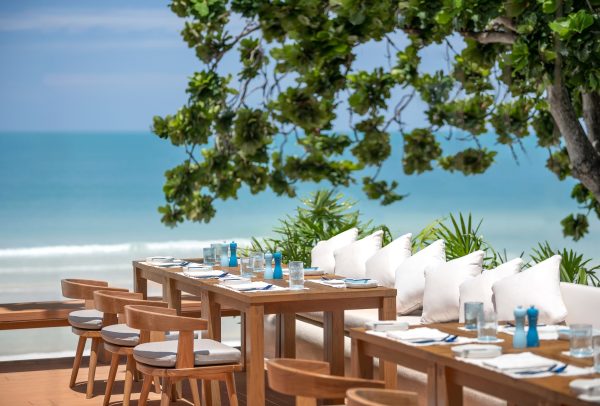 Earnings before interest, tax, depreciation and amortisation (EBITDA) was THB1,531 million, an increase of 57% for Q4/2022. An EBITDA margin of 28% represented an increase compared to last year, indicating a significant recovery of the hotel business year-on-year, particularly the outstanding performance of hotels in key tourist destinations. The company reported a Q42022 net profit of THB498 million, with a growth of 228% YoY.
During the financial year 2022 (Jan to Dec), the company achieved total revenues of THB18,216 million, an increase of 57%, and an earning before interest, tax, depreciation, and amortisation EBITDA of THB4,411 million, an increase of 120 YoY. The net profit was THB398 million, or a growth of 123% (compared to a net loss of 1,734 million in 2021).
2022: Hotel business
The occupancy rate (OCC) increased from 19% to 52%, and the average room rate (ARR) improved by 7% YoY to THB 4,791, which resulted in the RevPar being increased by 193% YoY to THB 2,486.
The company's hotel business achieved total revenues of THB6,541 million, an increase of 180 YoY. Earnings before interest, tax, depreciation and amortisation (EBITDA) was THB1,796million (2021: loss of THB494 million), a growth of 464%, and %EBITDA margin was 27, an improvement compared to the same period last year (2021: -21.
The net loss for the company's hotel business sector was THB161 million, representing a decrease in the 2021 net loss of THB1,945 million, or an improvement of 92%. The strong performance recovery in 2022 was due to the significant comeback of five-star and luxury hotels located in tourist attractions, particularly in Bangkok, Pattaya, Phuket, and Samui.
2023 forecast
Although the recovery path in the hospitality industry became clearer, including the positive return of Chinese travellers, earlier than expected there are challenges facing the hotel industry in 2023. Monitoring and managing costs remain crucial, including food materials cost, energy and wages. Rises in commercial bank interest rates are a factor. Still, the company plans to "mitigate the impact of cost-push inflation", such as continually negotiating with suppliers, finding alternative sources for raw materials, installation of solar panels and saving energy devices to decrease energy costs and principal prepayment of a USD loan to reduce the impact of the interest rate hike.
"The business growth for this year will drive by the hotel and food businesses. The hotels in Thailand will continue the recovery driven by an increase in international tourist arrivals and partial growth from a low base in the first half of 2022. The five-star and Centara Reserve brands in Bangkok and key tourist destinations will be key growth drivers.
"For hotels in the Maldives, the performance is expected to improve compared to the last year because of adjustment to marketing strategy in accordance with the current situation.
Additionally, in 2023, the revenue growth will come from the newly owned hotel (inorganic growth). The company recognises the operating performance of Centara Grand Hotel Osaka since 1 July 2023."
Overall, the expected average occupancy rate (including joint ventures) is 65% – 72%, and RevPar improves by 30% – 37% YoY to THB 3,250 to 3,400. The growth of RevPar will come from increases in both occupancy and average room rate, particularly from the average room rate of the overseas hotels in Dubai and Japan, where the average room rate (ARR) is normally higher than the ARR of the Thailand portfolio.
Apart from driving business growth as targeted, the company also pays attention to environmental and social issues.
The company is committed to a 2050 net zero greenhouse gas emissions. For the first 10 years, the long-term plan for 2020-2029 is to reduce 20% of greenhouse gas emissions by 2029 through effective energy and water use and waste management.
For more information, visit https://investor.centarahotelsresorts.com/en
Company information
As of 31 December, 2022, the company had hotels under management in a total of 92 hotels (19,348 rooms); with 50 hotels (10,406 rooms) already in operation together with other 42 hotels (8,942 rooms) still under development. Of the 50 hotels already in operation, 19 hotels (5,051 rooms) are owned and operated by the company, with the other 31 hotels (5,355 rooms) being operated under the Company's Hotel Management Agreements.
As for the Food Business, the company has 1,580 QSR outlets, as follows: 1. KFC (319 outlets), 2. Mister Donut (469), 3.Ootoya (47), 4. Auntie Anne's (209), 5. Pepper Lunch (51), 6. Chabuton Ramen (17), 7. Cold Stone Creamery (16), 8. Yoshinoya (31), 9. The Terrace (7), 10. Tenya (12), 11. Katsuya (60), 12. Aroi Dee (30), 13. Arigato (185) 14. Kowlune (1), and 15. Grab Kitchen by Every Food (18) 16. Salad Factory (30) 17. Brown Café (11) 18. Café Amazon – Vietnam (18) 19. Som Tum Nua (5) 20. Shinkanzen Sushi (44)