BANGKOK, 13 March 2023: Centara Hotels & Resorts, Thailand's leading hotel operator, has embarked on a milestone year that will see it celebrate its 40th anniversary, add multiple hotels to its global portfolio and pursue a sustainable growth strategy as it bids to become one of the world's leading hospitality companies within five years.
2023 marks 40 years since Centara first introduced its family-centric Thai hospitality. A series of mega marketing campaigns will launch to thank guests for their enduring support as Centara steps confidently into a bright new era driven by the revitalisation of global travel and tourism.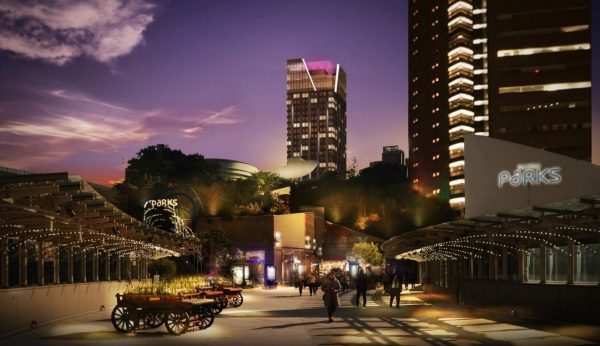 2022 was a successful year for Centara. The company's revenue jumped 57% to THB 18,216 million, EBITDA surged 120% to THB 4,411 million, and net profit recovered to THB 398 million (compared to a net loss of THB 1,734 million in 2021). In terms of operating performance, Centara's occupancy averaged 52%, the average room rate (ARR) improved to THB 4,791, and revenue per available room (RevPAR) jumped 193% to THB 2,486.
The company will advance its long-term vision to position Centara as one of the world's top 100 hotel operators by 2027. Having increased its global footprint in recent years, reaching 92 properties (50 operating and 42 in the pipeline) with 19,348 keys in 13 countries as of 31 December 2022, Centara's expansion will accelerate in 2023 with the opening of six new properties in two countries. Occupancy in 2023 is expected to reach 65-72%, and RevPar is forecast to improve by 30-37% year-on-year to THB 3,250-3,400. High ARRs in the group's international hotels, most notably in the Maldives, Dubai and Japan, should significantly contribute to this growth.
The group will reinforce its leadership position in Thailand with the addition of five new properties, including the 160-key in Ubon, 200-key in Rayong (Q4), 224-key in Ayutthaya (Q4), 110-key in Surat Thani (Q4) and 61-key in Samui (Q3 and upgrades and renovations at existing properties.
Centara's international strategy will reach an important milestone on 1 July 2023 with the opening of the 515-key Centara Grand Osaka. This spectacular, 33-storey upper upscale hotel will mark the group's debut in Japan. Moreover, the opening of new regional offices in Ho Chi Minh City, Shanghai and Dubai in 2023 and in Osaka in 2024 will amplify the company's worldwide presence and strengthen its platform for business development and growth. This year, Centara expects to conclude the signing of 10 new hotels, including properties in Thailand, Vietnam and Qatar.
Centara will continue to pursue diverse development focusing on opportunities in ASEAN countries, including Laos, Cambodia and Vietnam, as well as joint ventures in China. The Middle East footprint will also focus on growth whilst the company will also keep an active eye out for suitable investment opportunities in key global gateway cities, should they match the company's objectives and aspirations.
Centara Reserve, the personalised, design-led luxury brand that made its global debut in Koh Samui in December 2021, will illuminate more parts of the world in future with projects at the early stages of planning and development of an area close to Hua Hin, Krabi and the Maldives.
The group is working towards several important environmental targets, including the elimination of single-use plastic by 2025, achieving Global Sustainable Tourism Council (GSTC) certification for all properties by 2025, a 20% reduction in energy, waste, water and greenhouse gas emissions by 2029, and overall net zero emissions by 2050.
Centara will continue to work with like-minded partners in 2023 and beyond, including airlines, payment providers, retail operators, booking companies and more, to enhance the entire tourism ecosystem and deliver a broader range of benefits to its guests. One key driver of Centara's success is CentaraThe1, the guest membership programme which will reach eight million members this year. In tandem with the 40th anniversary of Centara, 2023 also marks the 10th anniversary of CentaraThe1, and members can expect a series of promotional campaigns and programme enhancements. It has already announced an enrichment of its benefits, with members now able to redeem their points for airline miles across Qatar Airways, Singapore Airlines and Turkish Airlines.

"2023 will be a watershed year for Centara as we move into an exciting new era of prosperity and celebrate 40 years of delivering heartfelt Thai hospitality. Despite global challenges during the last few years, Centara's sustainable, strategic development goals have remained on track. It was evidenced by our continued expansion and investment, including the launch of Centara Reserve Samui, the acclaimed Centara Mirage resort in Dubai, and our soon-to-open, showstopping Centara Grand in the heart of Osaka. Moving forward, we want to be a catalyst for growth, inspire our customers to travel, stimulate new demand and make a positive difference in every destination we operate.
We look forward to working with all our partners to create a bright future for travel tourism and hospitality in Thailand and worldwide," said Centara Hotels & Resorts CEO Thirayuth Chirathivat.
To learn more about Centara Hotels & Resorts, please visit www.centarahotelsresorts.com.
(Your Stories: Centara Hotels & Resorts)