YANGON, 23 March 2023: US-headquartered Airbnb has suspended hosting of all lodgings in Myanmar, possibly the first international accommodation booking site to do so since the 1 February 2021 military coup.
Last week, Airbnb sent out email notices to hosts in Myanmar informing them their listings and reservations are no longer available. It told hosts that their listing would no longer show up on Airbnb.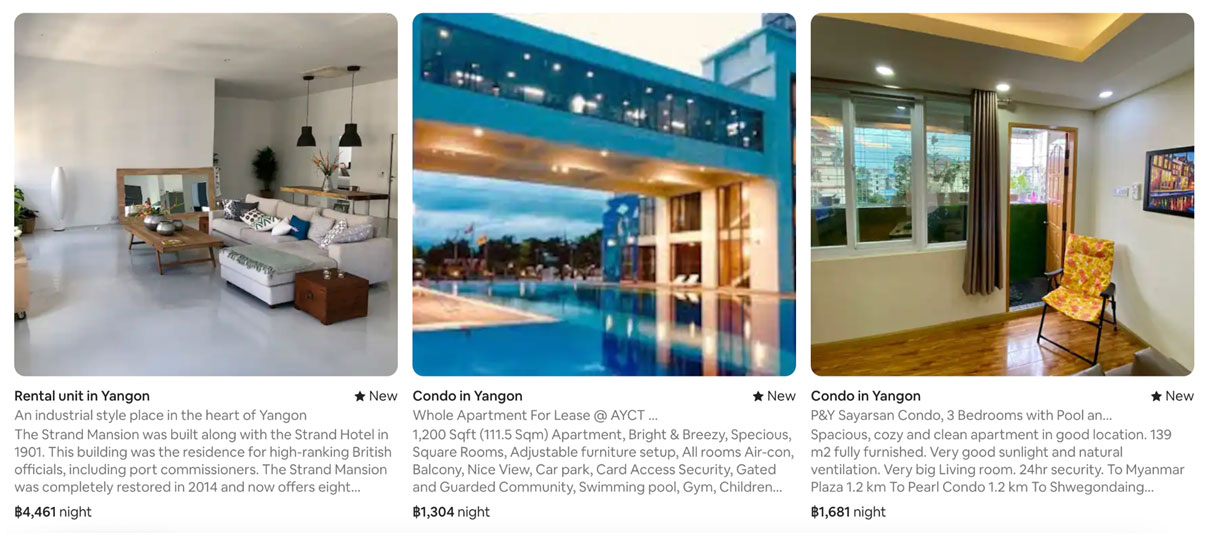 However, hosts would still have listing details of "past reservations and payment transaction history."
Airbnb is not a significant player in Myanmar's hospitality booking scene due to strict laws that prohibit foreigners from staying in lodgings that are not registered as hotels and guests houses under the Myanmar Hotel and Tourism Law
TTRW asked Airbnb for comment. The global booking service responded: "Airbnb has suspended hosting in Myanmar. Guests will not be able to make any reservations for stays in Myanmar until further notice. Airbnb's local business in Myanmar most recently consisted of a very small number of active listings."
Due to the strict laws on where foreigners can stay, Airbnb's pool of potential hosts is limited to registered hotels or guesthouses. Under Myanmar's strict laws, hotels and guesthouses must present every evening a list of foreign guests with passport details to the local police or immigration offices.
Myanmar is one of just a few countries with laws prohibiting short-term letting. There are by-laws written in the country's 1947 Immigration Act that stipulate foreign visitors on a tourist visa must stay in a hotel or registered guest houses.
Other booking services such as Agoda, Expedia and Booking.com continue to feature Myanmar hotels with online payments possible using international credit cards such as Visa or Mastercard.