BANGKOK, 9 February 2023: Thailand will host the Asian Federation of Exhibition and Convention Associations (AFECA) Annual General Meeting (AGM) 2023 this October.
The meeting will draw 155 member associations from 19 countries to discuss developments in the MICE industry and illustrate Thailand's role as a top destination for business events in Asia.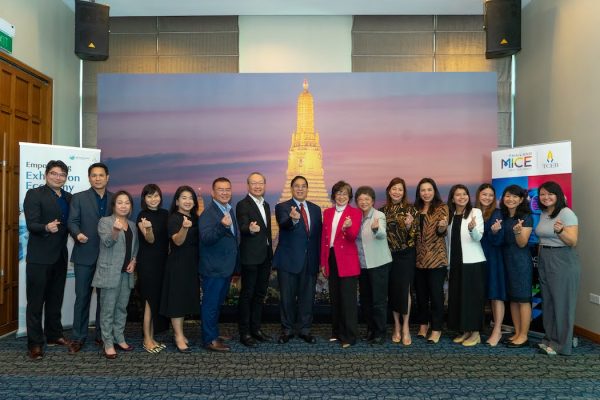 Thailand Convention and Exhibition Bureau president, Chiruit Isarangkun Na Ayuthaya, described it as another important event in the MICE industry after confirming the International Congress and Convention Association or ICCA meeting will head for Thailand in November.
AFECA AGM 2023 gathers Asian industry leaders and regional professionals working in conventions and exhibitions and is an opportunity to demonstrate Thailand's ability to attract international exhibitions.
AFECA President Dato Vincent Lim noted that Thailand has always been an important MICE destination in Asia and at the forefront of developing the Asian MICE industry.
"I believe that with the support from TCEB, AFECA AGM 2023 will be a platform for Asian MICE leaders to continue raising the profile of the Asian MICE industry on the global stage."