SINGAPORE, 3 February 2023: Singapore Tourism Board is partnering with National Geographic CreativeWorks to unveil UNSEEN/SINGAPORE, a campaign that showcases Singapore as a travel destination from the perspective of intrepid photographers from Southeast Asia.
Through photography, the campaign includes a virtual exhibition which encourages travellers to explore the city-state's cultural diversity and hidden spots by taking a moment to observe the unseen beauty of destination Singapore.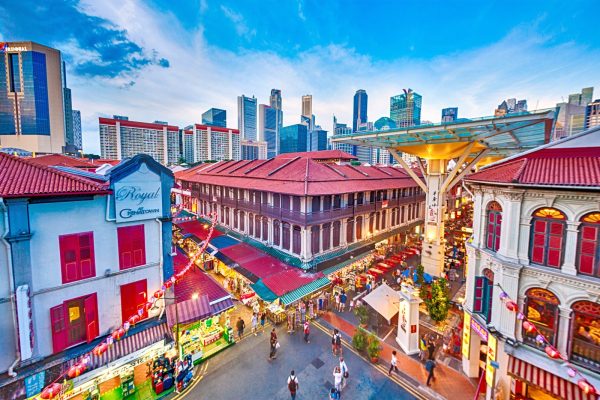 Launched on 2 February 2023, UNSEEN/SINGAPORE showcases a collection of photographic works through a virtual exhibition captured and curated by six photographers from Southeast Asia. UNSEEN/SINGAPORE features the works of:
● Amani Azlin from Malaysia
● Tino Renato from Indonesia
● Chanipol Kusolcharttum, better known as "Rockkhound", from Thailand
● Phạm Gia Tùng from Vietnam
● Gab Mejia from the Philippines
● Jayaprakash Bojan from Singapore
In curating the UNSEEN/SINGAPORE collection, each photographer visited Singapore in mid-2022, covering areas in Singapore that showcase nature, heritage buildings, cultural sites, and art. Each presented their vision of an UNSEEN/SINGAPORE through ways that resonate with their passions and personal experiences.
The photographers ventured across Singapore, going beyond its famous attractions and iconic skyline, to discover spots equally captivating – from charming neighbourhoods to lush and thriving offshore wetlands and a lighthouse at the island's edge.
UNSEEN/SINGAPORE is part of STB's efforts to boost travel recovery through SingapoReimagine, a tourism campaign that highlights new, innovative and unexpected experiences in Singapore to audiences worldwide.
Between January to December 2022, Singapore recorded 6.3 million international visitor arrivals. Visitor arrivals were driven by strong demand from Singapore's key source markets, such as Indonesia, Malaysia, the Philippines, Vietnam and Thailand.
UNSEEN/SINGAPORE will be open to the public on www.nationalgeographic.com/unseensingapore from 2 February 2023, inviting visitors to reimagine Singapore. The virtual exhibition will showcase each photographer's 'room' based on their thematic-led collections. Viewers can virtually visit many parts of Singapore, including locations such as the Sim Kwong Ho shophouses, Pulau Ubin, Thow Kwang Pottery Jungle, Jurong Lake Gardens, Changi Chapel and Museum.
To view the UNSEEN/SINGAPORE virtual exhibition, visit www.nationalgeographic.com/unseensingapore