BENGALURU, India, 6 February 2023: Tourism Malaysia, through Chennai Office, is stepping up another initiative to feature a mural display campaign in conjunction with the Tourism Malaysia roadshow to India due to end on 7 February.
The campaign features Miss SHOPhia Go Travel initiated in collaboration with Jagadish Tours, which aims to promote Malaysia packages through mural display advertisements in Bengaluru.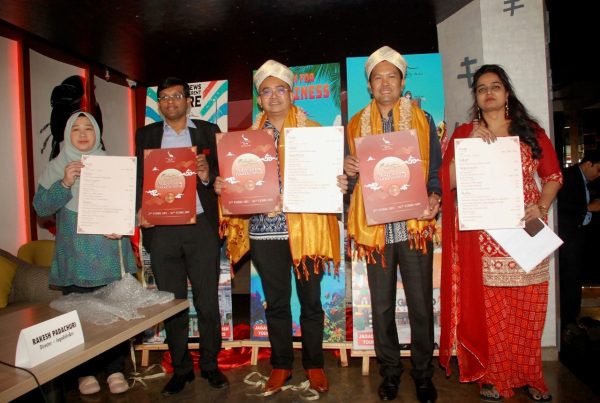 The main objective is to create awareness of Malaysia to ensure Malaysia stands out on top of the minds of Indian travellers.
The three murals are located along Sankey Road and Brigade Road in Bengaluru for three months starting this week. This will attract the public and corporate offices, leisure travellers and shoppers. To intensify collaboration with Jagadish Tours, they have also organised Malaysia Food Festival at TAKI-TAKI Restaurant until 16 February 2023.
Tourism Malaysia's promotion campaign is an ongoing effort to boost inbound tourism to a greater height in the hope of achieving 15.6 million international tourist arrivals with MYR47.6 billion in tourism receipts for 2023.
India remains an important market for Malaysia. Regarding connectivity, there are currently 169 flights per week with more than 29,000 seats from India to Malaysia via Malaysia Airlines, Batik Air (formerly known as Malindo Air), AirAsia, and IndiGo.
Malaysia has recently launched a new eVISA Multiple Entry Visa (MEV) that targets specific segments such as fly & cruise holidays, weddings, medical treatment and business visitor purposes. It comes with six months validity and offers Indian nationals a 30-day length of stay and costs INR1,000.00.
The visa can be applied for online at https://malaysiavisa.imi.gov.my/evisa/evisa.jsp.