KOTA KINABALU, 21 February 2023: Sabah is solidifying its status as an essential transportation hub in Southeast Asia through ongoing destination marketing campaigns to drive the expansion of direct air connectivity.
Currently, Sabah's international entry points are via Singapore, Bandar Seri Begawan (Brunei Darussalam), Taipei, Hong Kong, Narita (Japan), Incheon (South Korea), Busan (South Korea), Manila (Philippines), and Bangkok (Thailand).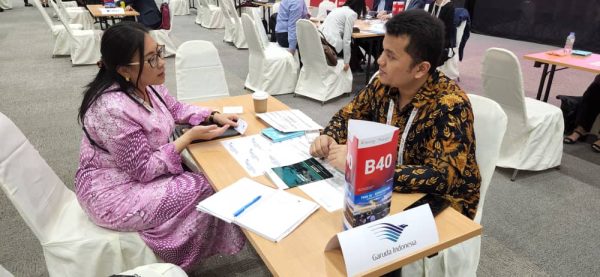 Airlines that provide direct routes between Sabah and these nine overseas destinations with a frequency of 72** flights per week include Air Asia, Scoot, Royal Brunei, Malaysia Airlines, Jeju Air, Jin Air, Air Busan, and Cebu Pacific.
Sabah's advantageous location in the BIMP-EAGA region, combined with the coming of Nusantara, makes it imperative that the state take steps to ensure it is well-prepared and can encourage airlines to develop more direct routes.
With this goal in mind, the Sabah Tourism Board participated in Route Asia 2023 event in Chiang Mai, Thailand, last week to expand its connections within the aviation sector and with other tourism-related agencies.
STB chief executive officer, Noredah Othman, said that increasing air connectivity is one of Sabah's top priorities and a key enabler for the continued growth of the state tourism industry, given that more than 90% Sabah's visitors arrive by air.
"We are committed to the industry. Attending Routes Asia enabled us to engage in key conversations with senior decision-makers from the region's airlines to rebuild robust international air connectivity into Sabah.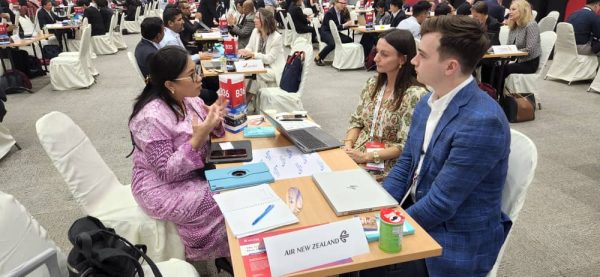 "We want to boost tourism growth by fostering new business relationships while strengthening old ones. Route Asia allowed us to gain exclusive insight into the aviation sector in the new post-pandemic era," she said.
To better serve tourists and business visitors, Route Asia presented Sabah with the chance to promote its attractions, tourism offerings, and infrastructure to a diverse audience of aviation and travel industry experts.
These initiatives could lead to Sabah establishing new connections. The most recent was the direct route from Busan, South Korea, operated by Jin Air since December 2022.
Additionally, the state is looking at resuming direct flights with China following the recent border opening.
"While Sabah Tourism is working towards encouraging flight growth, we are also tripling our efforts to make Sabah a more visible destination. This year alone, we have carried out promotional efforts in Europe and the Scandinavian regions," the STB CEO explained.
"As a business, we understand the value of targeting tourists from all over the world, including these areas. We intend to develop permanent ties with travel agents so they may inform their fellow residents or tourists about Sabah and the available direct flights if they travel to any destination that already has an established link with Sabah."
In addition to international flights, Sabah is also well connected by domestic flights from Kuala Lumpur, Johor, Kota Bharu, Labuan, Penang, and Sarawak on Malaysia Airlines, MASWings, Air Asia, Batik Air, MyAirlines, and Firefly.
Sabah recorded 1,511,163 tourist visitors and MYR2.73 billion in tourism receipts between January and November 2022. There were 1,300,729 domestic arrivals and 210,434 overseas arrivals.
For more information, visit www.sabahtourism.com.
(Your Stories: Sabah Tourism Board)