TAIPEI, 18 January 2023: Tourism Malaysia boosted its promotional activities in Taiwan by organising a sales mission last week to persuade Taiwanese travellers to rebook holidays in Malaysia after a two-year pause.
Headed by Tourism Malaysia's senior director of international promotion (Asia & Africa), Manoharan Periasamy, the Malaysian delegation comprised two state tourism bodies, 10 MM2H agencies, two homestay operators, three hotel/resort operators, 10 travel agents and a product owner.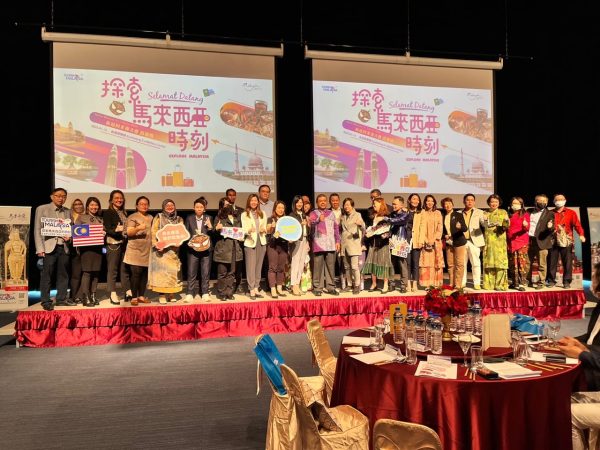 The sales mission in Taiwan took place last week in two cities, Kaoushiung, to increase Taiwanese tourists to Malaysia by promoting greater awareness of Malaysia as an ideal and safe holiday destination post-pandemic period.
The mission also fostered greater cooperation between tour operators and members of the tourism fraternity through its business-to-business events. It is also a timely effort to restore tourist confidence to travel to Malaysia, thus repositioning Malaysia as an outstanding tourist destination.
Tourism Malaysia also conducted a seminar in Taipei to promote niche segments such as Malaysia My 2nd Home (MM2H) and homestay packages.
Before the pandemic, Malaysia recorded 382,916 tourist arrivals generating MYR2.2 billion in tourist expenditure from Taiwan in 2019.
Manoharan commented during the mission's opening: "The pandemic has been tremendously challenging for us, but ever since the reopening of our international border in April 2022, I am glad to let you know that we have welcomed more than 7 million international visitor arrivals in 2022.
"Hence, we are optimistic about achieving higher numbers in 2023, where we have a target to welcome 15.6 million international tourist arrivals with MYR47.6 billion in tourism receipts."
He added: "Malaysia My Second Home (MM2H) Programme is an initiative by the Federal Government of Malaysia to persuade foreigners who fulfil certain criteria to stay in Malaysia for the long-term on a five-year renewable Pass with a Multiple-Entry Visa. It is open to all foreigners from countries regardless of race, religion and gender. All applicants must fulfil certain personal and financial criteria the Malaysian Government sets.
"Malaysia is consistently among the top options for Taiwanese considering long-stay destinations. The programme's popularity can be attributed to the relatively affordable cost of living, the short flight times and the warm weather in Malaysia. Thanks to the friendly-long stay policies implemented under the MM2H programme, they can enjoy a luxurious life in Malaysia."
Taiwan remains an important market for Malaysia. Regarding connectivity, there are 59 flights per week from Taiwan to Malaysia via Malaysia Airlines, AirAsia, AirAsia X, Batik Air, EVA Air, China Airlines and Starlux Airlines.