SINGAPORE, 19 January 2023: 140 years after launching its first luxury trains, the Orient Express continues with the unveiling of the world's largest sailing ship, Orient Express Silenseas, due to set sail in 2026.
The ambitious undertaking has been made possible through a French partnership between hospitality giant Accor and Chantiers de l'Atlantique, a shipbuilding company.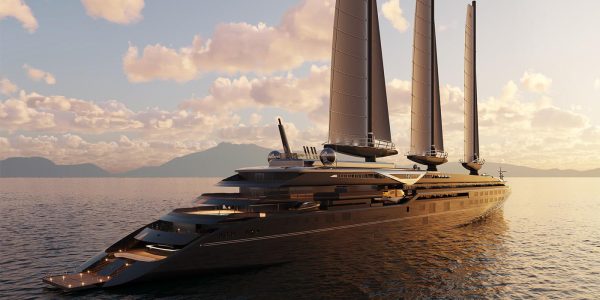 The 220-metre-long ocean sailing yacht, Orient Express Silenseas, will feature 54 Suites measuring on average 70-square-metres, including a 1,415-square-metre Presidential Suite, two swimming pools, two restaurants and a bar.
A tribute to artists and culture, Orient Express Silenseas will invite guests to experience incredible shows in its Amphitheatre-Cabaret, and a private recording studio will give a voice to the most beautiful melodies. This unique travel experience, guided by the winds, will feature spa treatments, meditation sessions and stopover explorations to discover cultural treasures that allow guests to unplug from reality and stop time completely.
Orient Express Silenseas will sail with a revolutionary technological design known as 'SolidSail': three rigid sails with a surface area of 1,500 meters each will be hoisted on a 'balestron rig', with three tilting masts reaching more than 100 metres high, able to ensure up to 100% of the propulsion in suitable weather conditions. This hybrid propulsion formula will combine wind power with a state-of-the-art engine running on liquefied natural gas (LNG) and plans to use green hydrogen once the technology is approved for ocean passenger ships, launching a new, more environmentally friendly vision of sea travel.
The entire project will be financed up to 70 to 80% by commercial banks, with the remainder provided by Accor and a majority equity partner.