BANGKOK, 3 January 2023: The recent THB1.5-billion expansion of JW Marriott Khao Lak Resort & Spa's new luxury facilities puts Khao Lak on the map as an aspiring MICE destination.
Sporting a new JW Grand Ballroom, the property has increased its venue capacity to 1,000 delegates opening the door to medium to large-scale corporate events. It promises to raise Khao Lak's profile in important incentive and business event sectors.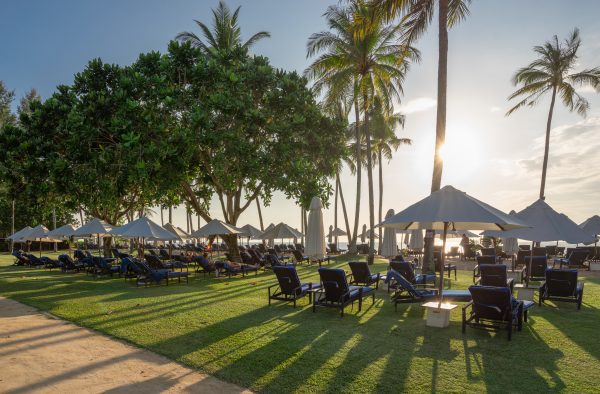 The new JW Grand Ballroom was officially launched last October as part of the five-star beachfront resort's expansion and complete renovation. The 758-square-metre venue, fully equipped with the latest audio-visual technology, can be divided into three separate spaces for more intimate events, while the pre-function area can also host corporate-style exhibitions.
Located in Phang Nga province, about 80 km north of Phuket, Khao Lak has been long established as a leisure destination, especially for European and Scandinavian travellers. The tourist area is known for its beautiful beaches, lush forests, Takua Pa old town, and National Parks, as well as its proximity to the Similan Islands, a popular destination for diving and snorkelling.
JW Marriott Khao Lak Resort & Spa general manager Abhimanyu Singh believes the new JW Grand Ballroom will offer fresh and innovative experiences for corporate groups, opening up a new frontier for South Thailand's thriving MICE sector.
"With the new event space, the integrated resort estimates its group customers will grow from 20% to 25-30% next year, he explained.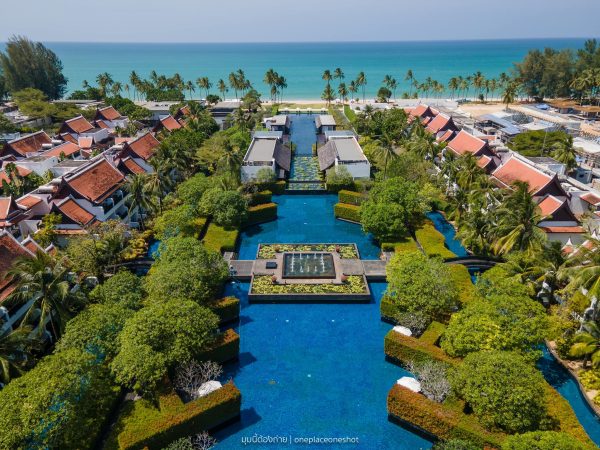 "For Khao Lak to be promoted as a destination for MICE, the destination needs up its game, and from Marriott's perspective, we definitely use our distribution and network across the world, and we are also working closely with our corporate teams to promote Khao Lak across distribution platforms, showcasing the destination in both MICE and leisure perspectives."
Although Khao Lak may face challenges in terms of MICE infrastructure that includes options for activities to do outside for every kind of group, Abhimanyu is confident the destination can amplify its strengths and uniqueness for people to consider Khao Lak.
"Khao Lak can be a specialised MICE destination catering to guests looking for certain experiences, and then we'll be the best. And given the low number of hotels, in terms of supply, it would be more than enough for most hotels to benefit from this segment. We can start with small wins first, and when things start to really expand, for example -when the new Phang Nga airport comes up, Khao Lak can be positioned among the top MICE destinations.
"At this stage, everything we do to promote the destination allows us to establish a niche. We see markets for MICE groups, especially those who want a meaningful experience or break away from the standard three-day agenda. Also, groups with a high-rated budget will appreciate the ballroom offers a big opportunity."
JW Marriott Khao Lak Resort & Spa offers activities designed to meet holistic and sustainable expectations that MICE clients have, from nourishing culinary workshops and tasting sessions in the JW Garden to coffee breaks themed like a Thai floating market.
"Coming up in Q1 2023, we will also open a marine conservation centre where visitors can participate in a shark release activity as part of our CSR efforts to protect the marine ecosystems around us," the GM commented.
JW Marriott Khao Lak Resort & Spa director of sales Oliver Lawrence Wells noted: "Our goal is to become the number one luxury MICE destination in South of Thailand. The key to achieving that is our ballroom. Only two or three competing locations in Phuket can cater to large-scale events. Also, not only for the larger groups, we have spaces, such as our villas, where smaller groups can also connect. You can be 10 people, have an amazing barnstorming session, a CEO getaway in a luxury or private villa, or have a thousand people in our ballroom or anything in between."
Following the 18-month renovation, JW Marriott Khao Lak Resort & Spa now offers an expanded inventory of 420 rooms, suites and villas, 11 restaurants and bars, world-class leisure facilities including Southeast Asia's longest swimming pool, signature experiences and world-class meeting venues, all set along the golden shores of the Andaman Sea.
The resort features over 9,300 square meters of indoor and outdoor event meeting space, including seven function rooms, ranging from the compact 12-guest Griffin Boardroom to the expansive 810-delegate JW Grand Ballroom. Creative set-ups and personalised activities can also be arranged in the resort's outdoor spaces, including the Infinity Lawn and the soft, sandy beach. These natural amphitheatres create idyllic options for outdoor events, from cocktail receptions to beachfront dinners.
Highlights for event planners
• A fully integrated MICE destination in the south of Thailand with 420 rooms plus 52 two-bedroom JW Marriott Khao Lak Resort Suites, a collection of 11 F&B outlets ranging from traditional Thai cuisines, a brand-new ballroom, indoor and outdoor event meeting spaces for any group size.
• Culinary workshops and tasting sessions, spa workshops, beach trash workshop with an artist, and the JW Garden with farm experience.
• Natural locations to experience a stunning sunset providing a beautiful backdrop for outdoor and beach events.
• Authentic culinary tour, Takua Pa old town, and the Little Amazon tour – a boat trip along Khlong Sangne to explore the lush green rainforest and observe diverse animals and bird species. 
• Phuket International Airport is a one-hour commute from the resort in mainland Phang Nga province.