KOTA KINABALU, 3 January 2023: Jin Air, a South Korean airline, is now serving the Busan to Kinabalu route following the recent inaugural flight.
Flight LJ065 landed at Sabah's international airport at 2350 on 23 December and was greeted with a water cannon arch. All 180 passengers received a traditional welcome at the arrival gate to commemorate the occasion.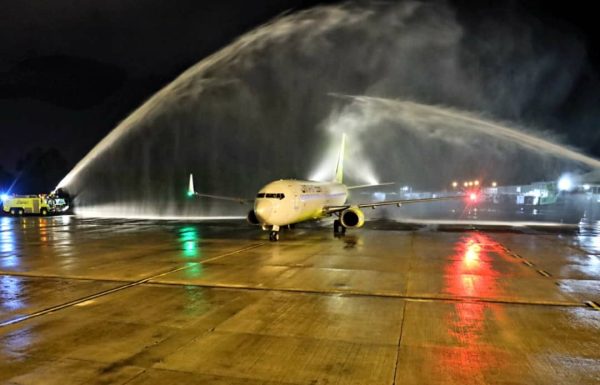 Jin Air is now flying from Busan to Kota Kinabalu daily. Busan is the second largest city in South Korea, with the largest seaport in the country.
Jin Air CEO Park Byung-Ryool said: "It is a great honour to serve more passengers to Kota Kinabalu from Korea. On behalf of Jin Air, I would like to highly applaud every one of you who helped us realise the launch of this new route from Busan, especially the authorities and Sabah Tourism Board."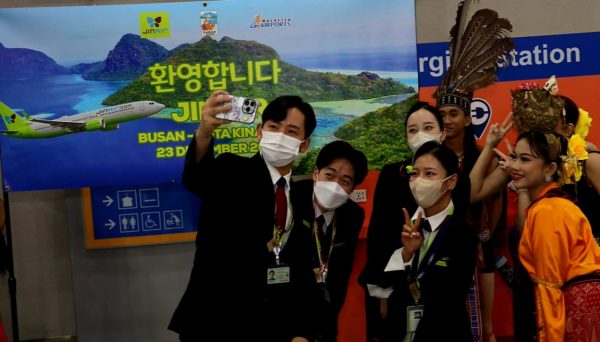 In April 2022, Sabah Tourism Board, led by YB Datuk Joniston Bangkuai and Puan Noredah Othman, visited Seoul to meet with airline operators and top agents to discuss the return of direct flights between South Korea and Sabah.
Sabah Tourism Board's chief executive director Puan Noredah Othman said, "We are happy to see that we are once again connected with Busan, and now through Jin Air. In the preliminary report I received, it is very encouraging to hear that the average load factor of all the Korean flights that have flown to Kota Kinabalu from Seoul is more than 70%. I believe this suggests that the route is showing a good start for the participating airlines."
Pre-pandemic, Kota Kinabalu was connected with three cities in South Korea, namely Seoul, Busan and Muan. Previously the Busan-Kota Kinabalu route was serviced by Air Busan and Eastar Jet.
For more information visit: www.sabahtourism.com.
(Your Stories: Sabah Tourism Board)