CHIANG KHONG, Thailand, 2 October 2023: Pandaw's winter season cruises got underway in earnest last week, sailing from Huay Xai to Luang Prabang on the 10-cabin RV Laos Pandaw.
The luxury riverboat sails the Upper Mekong between Huay Xai on the Lao side of the Mekong River and Luang Prabang, the UNESCO World Heritage town, where it takes a three-night break before continuing the sail to the Lao capital, Vientiane. The 10-night sail is scheduled in both directions up and downstream.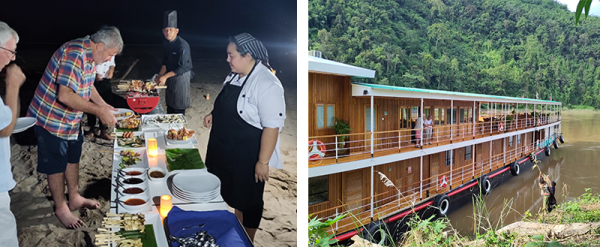 Travellers joining the season's first upper Mekong sailing started their journey by private tour bus from Chiang Mai, the largest town in North Thailand, a distance of around 270 km from the Mekong River in Chiang Rai province, where they boarded RV Laos Pandaw.
"Last week, we welcomed the beginning of our sailing season on the Upper Mekong between Thailand and Laos with the departure of the 10-cabin RV Laos Pandaw. Purser Mr Say welcomed a full contingent of Pandaw members following transfers from Chiang Mai with a special traditional Thai classical performance and welcome cocktails," Pandaw's cruise team explained.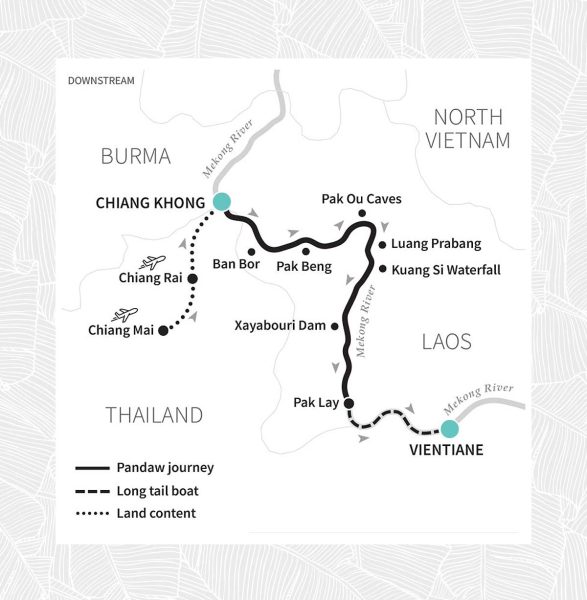 After crossing into Laos along the Mekong River, the 10-night itinerary explores rural Laotian villages, the Buddhist sanctuary of Pak Ou and the Mekong Elephant Park, a certified elephant rescue sanctuary.
RV Laso Pandaw docks in the UNESCO Heritage City of Luang Prabang for three nights and then continues downstream to the Lao capital, where guests can explore the city or continue their holiday in Laos or neighbouring Thailand.
Limited cabins are available for bookings during the peak 2023/24 season.
The Laos Mekong
CHIANG KHONG TO VIENTIANE
10 nights
FROM USD4,360.00
No single supplement on selected dates
For more information on the Thailand – Laos Mekong cruise.
To book visit pandaw.com, email [email protected]